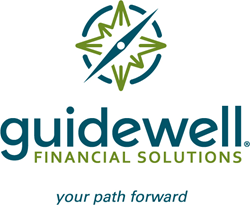 Good credit is the single most important financial asset that all consumers need. Our partnership with Justine PETERSEN will give clients a chance to establish or build better credit. ~ Helene Raynaud, President & CEO, Guidewell Financial Solutions
Baltimore, Maryland (PRWEB) February 23, 2017
One in every four Americans does not have a credit score. Many more have credit problems due to lack of payment or too much debt. Without a sufficient credit history, consumers face barriers to accessing credit, pay more for credit, and have trouble achieving essential financial milestones. National nonprofits Justine PETERSEN and Guidewell Financial Solutions (also known as Consumer Credit Counseling Service of Maryland and Delaware, Inc.) have launched a credit building program to address this problem. It includes Save2Build, a product that will make it possible for Maryland residents to build credit and take a step toward financial independence.
Credit invisibility and lack of good credit reduce consumers' ability to rent or buy a home, purchase a car, start a business, or achieve other financial objectives. These issues disproportionately impact Black or Hispanic families, those who live in low-income neighborhoods, some new immigrants, young people, and those who don't have enough credit history on their own because they're recently widowed or divorced. These families often resort to high-cost and payday loans that do not help them build credit.
A Meaningful Partnership
Guidewell Financial President and CEO Helene Raynaud says, "We believe that good credit is the single most important financial asset that all consumers need. However, many families struggle to reach this goal. Our partnership with Justine PETERSEN will give clients who are credit invisible or who need to build better credit a chance to increase their credit score safely and save money, all at the same time. Justine PETERSEN is a recognized credit building pioneer and award-winning program. We are delighted to be partnering with them."
Justine PETERSEN Chief Program Officer Tamra Thetford agrees. "We are passionate about connecting financial products with financial counseling to help individuals and families build strong credit. Credit Building Nation allows us to partner with other nonprofits who share this passion. We chose to partner with Guidewell Financial because we were impressed by their thoughtful leadership and commitment to finding better ways to meet their clients' needs."
How The Credit Building Program Works
To kick off the partnership, Justine PETESREN has provided Guidewell Financial's counselors with training on credit building counseling and how to assess client readiness. This is necessary so the agency can effectively recruit ideal candidates.
Eligible clients receive a 12-month, $300 Save2Build loan, which is held in a locked savings account until the program is complete. The client then makes monthly payments of about $26 for the next 12 months. These payments are reported to at least two of the major credit reporting companies. Once all payments are made, the client receives the $300 he/she has saved.
To qualify for Save2Build, clients must:

Be over 18
Be receiving financial counseling or coaching from Guidewell Financial
Have been kept from accessing credit products of their choice due to poor, blemished, or no credit
Have made timely payments on their existing credit accounts for the past three months
Have the money needed to meet the 12 monthly loan payments
Natia Hill, who serves as the Save2Build lead for Guidewell Financial, says, "Before recommending clients, we take a close look at their budgets to make sure they have enough funds available to cover the loan payments. These are reported, so it's important they pay on time."
Throughout the program, Justine PETERSEN keeps Guidewell Financial informed on how well clients are doing. Hill says, "If they fall behind, we counsel them. We provide information and advice and answer their questions. We want them to be successful."
The End Result
Participation in the Save2Build program opens the door to financial opportunity and wellbeing. Thetford points to national research that notes that consumers with higher credit scores may save up to $250,000 in interest and fees during their lives.
Raynaud says, "We are excited to be the first organization in Maryland to offer Justine PETERSEN's Save2Build product to our clients. Participants learn how to save and how credit works. They walk away with a nest egg and a viable credit history. This program has the capacity to change people's lives."
To learn more about the Save2Build loan or Guidewell Financial Solutions' other services, please call 1-800-642-2227 or visit the agency website.
About Guidewell Financial Solutions
Guidewell Financial Solutions (also known as Consumer Credit Counseling Service of Maryland and Delaware, Inc.) is an accredited 501(c)(3) nonprofit agency that helps stabilize communities by creating hope and promoting economic self-sufficiency through financial education and counseling. Maryland License #14-01 / Delaware License #07-01
About Justine PETERSEN
Justine PETERSEN's mission of connecting institutional resources with the needs of low- to moderate-income families so they may build long- term assets is carried out by its products, which include credit building and financial education, homeownership preparation and retention, and micro-enterprise lending and training.