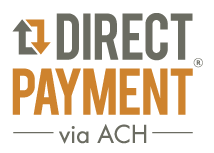 Organizations that leverage Direct Payment via ACH for sustained giving can reduce resources spent on fundraising and devote more effort to what matters most: their missions.
HERNDON, Va. (PRWEB) February 23, 2017
NACHA —The Electronic Payments Association®, the steward and rule maker of the ACH Network, released a case study on the benefits of using Direct Payment via ACH for donor retention and announced the launch of a new comprehensive outreach effort. The effort is designed to increase awareness and understanding of the value of ACH payments for fundraising, and build confidence in adoption and use of these payments by charitable organizations to grow and sustain donation dollars and their donor base over time.
"Industry research clearly shows that the contributions of sustaining donors, or those that give on a recurring basis, are worth more than those from traditional donors over the life of their giving," said Janet O. Estep, NACHA president and CEO. "In addition to donating more frequently and at higher amounts than traditional givers, sustainers continue to give for many years providing for consistent and predictable cash flows and a loyal and committed donor base. Organizations that leverage Direct Payment via ACH for sustained giving can reduce resources spent on fundraising and devote more effort to what matters most: their missions."
NACHA's newest case study highlights the value of Direct Payment via ACH for donation collection. The case study features Capital Public Radio (CapRadio), which is based in Sacramento, Calif., and showcases how it leverages ACH for its sustaining donor program. According to CapRadio, sustaining donors that pay with ACH are responsible for more than 40 percent of all individual donation dollars, and they are retained for up to 20 percent longer than sustainers who use credit or debit cards.
Recurring Direct Payment via ACH results in less churn among donors because consumers' bank accounts don't have expiration dates, and consumers are far less likely to change their main bank accounts than they are with credit cards. Further, recurring ACH payments are just as easy to set up online as any other type of payment. Recurring ACH payments have been the preferred payment method for decades for other types of organizations, such as billing companies for recurring bill payments, and employers of all types and sizes for payroll Direct Deposit.
"ACH payments can be a powerful tool for charitable organizations of all sizes and types," said Estep. "It is our hope to enhance awareness and understanding of this payment method as it will go a long way in advancing the invaluable work of our nation's charitable organizations."
To support the launch of the effort and release of the case study, NACHA will be speaking and exhibiting at a variety of events in 2017 including:
•PAYMENTS 2017, Austin, Texas, April 23-26
•AFP International Fundraising Conference, San Francisco, Calif., April 30 - May 2
Additionally, NACHA will be finalizing a number of nonprofit research efforts around donation trends and donor communications, and continuing the development and promotion of resources to support organizations with understanding and adoption of ACH payments. NACHA will continue to release research and new resources as they are developed and finalized to support the nonprofit engagement effort.
Nonprofits and charitable organizations can find currently available resources on ACH payments by visiting http://www.electronicpayments.org.
Follow NACHA on Twitter, LinkedIn, Facebook and YouTube.
About NACHA—The Electronic Payments Association
Since 1974, NACHA–The Electronic Payments Association has served as trustee of the ACH Network, managing the development, administration and rules for the payment network that universally connects all 12,000 financial institutions in the U.S by moving money and information directly from one bank account to another. Financial institutions exchanged 19 billion ACH payments valued at $41 trillion in 2015. Through its collaborative, self-governing model, education, and inclusive engagement of ACH Network participants, NACHA facilitates the expansion and diversification of electronic payments, supporting Direct Deposit and Direct Payment via ACH transactions, including ACH credit and debit payments, recurring and one-time payments; government, consumer and business transactions; international payments, and payments plus payment-related information. Through NACHA's expertise and leadership, the ACH Network is now one of the largest, safest, and most reliable systems in the world, creating value and enabling innovation for all participants. Visit nacha.org for more information.