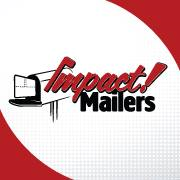 Direct mail and digital really are most effective when used in tandem.
(PRWEB) March 01, 2017
Impact Mailers, a direct mail marketing agency based in Atlanta, will showcase a new line of digital products at the 2017 International Health, Racquet, and Sportsclub Association convention in Los Angeles, CA. The event is attended by thousands of fitness industry professionals and will host over 350 exhibitors at the LA Convention Center on March 8-11. This will mark the third year Impact Mailers will attend what has become one of the largest fitness industry gatherings in the country.
Gyms and fitness clubs have long been an area of focus for Impact Mailers. The marketing company, specializing in high-gloss plastic postcard mailers, has found great success in the fast-growing health and fitness space. Says VP of Marketing Patrick Casey, "The fitness industry has long relied on direct mail to drive membership at clubs. That medium continues to perform well, but our clients came to us asking to broaden their reach to the digital space."
At IHRSA 2017, Impact Mailers plans to showcase its enhanced suite of digital products. "Our new offerings include text to mobile, direct IP targeting, and geofencing," says Patrick. "Our clients will now have the ability to supplement their direct mail marketing efforts with products that reach potential members on their computer screens and mobile devices, too. Direct mail and digital complement each other perfectly, increasing the ROI on both fronts."
Plastic postcards can be completely customized and offer unparalleled durability in the direct marketing space. The plastic Impact Mailer features pop-out cards and key tags which can be used as temporary membership cards for potential gym members, maximizing first impact. "Direct mail still offers one of the best ROIs in the business," says Patrick, "and our high-quality plastic mailers are uniquely qualified to attract new members to a fitness facility."
The brand's new digital solutions target potential members on their home computers and mobile devices, reinforcing promotions that they may have already seen in their mailbox. "Direct mail and digital really are most effective when used in tandem," says Patrick. "This is just one more way we're able to offer our customers in the fitness sector more value for their marketing dollar."
Impact Mailers is a full service direct marketing agency providing integrated print, digital and mobile marketing solutions to help fitness clubs grow their membership. Impact Mailers provides full, turn-key service to the Club owner/operator with design, targeting, printing and mailing services.
For more information on Impact Mailers' services or to find out more details on their new digital products to be shown at IHRSA 2017, contact them at 888-983-2250 or visit http://www.impactmailers.com.
Submitted by ClickReady of Atlanta.