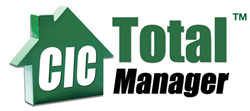 CIC is known for going the extra mile for its clients.
Los Angeles, CA (PRWEB) February 23, 2017
CICTotal Manager™, an innovative cloud-based property management software that allows property management companies to Attract, Screen, Rent, Manage, and Collect, is proud to announce their official launch. Offering a complete suite of features, from marketing and analytics to accounting and tenant management tools, the U.S. based software as a service is available for an affordable subscription fee.
The online service is $1 per unit per month (with a 200 unit minimum) and is integrated with Contemporary Information Corporation's (CIC™) award winning tenant screening of over 31 years of industry experience and involvement in the multi-family housing legislative efforts. For a limited time, a free 30-day trial is available at http://www.CICTotal.com. Subscribers also receive a discount on every Crossnet Complete credit and background check.
The system's manager snapshot dashboard instantly shows users the vacancies, P&L, work orders, renters' missed promises, action items and more. With the large suite of all-inclusive features, CICTotal Manager™ is built to be flexible enough to meet various properties' needs. Included features are real-time marketing analytics, a property website builder, tenant portals, pre-populated lease and renter notices and mobile-friendly capabilities. The subscription service allows unlimited number of users (no extra charge) with various access control levels. CICTotal Manager™ also comes with automatic rent collection and a full accounting suite.
"CIC is known for going the extra mile for its clients. The launch of CICTotal Manager™ is the next step to giving the midsized property management companies powerful online tools to maximize their profitability and free up valuable time" says Sabrina Bower, President of CIC.
In celebration of the awaited unveiling of this cloud-based property management software, CICTotal Manager™ is raffling away a $100 Visa gift card to one lucky winner. To enter, simply go to http://www.CICTotal.com/ and fill out the giveaway form by St. Patrick's Day, March 17, 2017. No purchase necessary.
Demos are being scheduled now by visiting http://www.cictotal.com or call 800-288-4757 x8260.