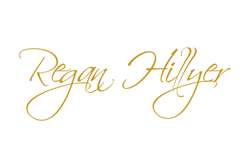 I challenge everyone to simply step into their greatness and choose to love more than ever before in 2017.
Los Angeles, CA (PRWEB) March 03, 2017
Founder and CEO, Regan Hillyer, a New Zealand native, uses the key elements she learned at a young age from her entrepreneur father to encourage and uplift others; a passion that has turned her initial three member team into 33 strong within the last 12 months.
Providing proven and effective tools for success through multiple forms of media, RHI's noteworthy 2016 accomplishments include:

The launched of Regan Hillyer TV, which reaches over half a million, views each episode.
A #1 bestselling book on Amazon, Be Your Brand
The much sought after private "Be Your Brand" mastermind sessions that takes place in Hollywood, CA and Bali, Indonesia
The launch of the Hollywood VIP Hub
Hosted and spoke at several events around the globe in places like New Zealand, Bali, the UK, the US, and Malaysia
Along with these highlights, Regan's powerful message of manifestation has taken her around the world to countries including the UK and Malaysia. Her zest for life and to see others experience all that it has to offer is the driving force behind her countless accomplishments and significant milestones.
With her "location free" approach to engaging her clients, Regan ensures that everyone who wants more has the opportunity to access the wealth of knowledge, instruction, and inspiration that has changed so many lives.
"You absolutely can have it all," is RHI's core message and in 2017, the brand continues to build on the success and momentum that propelled Regan's message to the forefront of everyone's minds.
Regan's list of upcoming first and second quarter events include:

Guest speaking at Holistic Yoga Teacher Training in Costa Rica in January
"Be Your Brand Bali Mastermind" in February
RHI team retreat in Bali
The launch of The Online Empire Builder Program in February
Hosting "Be Your Brand Hollywood" in March
Keynote at The Habitude Warrior Conference with Les Brown in Dallas in April
Hosting "Unleash Into Abundance Retreat" in Peru in May
And so much more.
To learn more about Regan Hill International and for media/interview inquiries, please contact Erica Hill with E-Hill Entertainment at 818-434-3369 or via email at Erica(at)ehillentertainment(dot)com