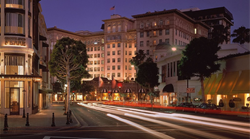 Berwyn, PA (PRWEB) February 24, 2017
Conference panelists will dig down into an array of topics such as The Top Emerging Trends in Asbestos Litigation, Are Industrial and Commercial Talc the New Frontier in Asbestos Litigation?, Jurisdictional and Legislative Updates in: IL, LA, MO, PA, NY and CA, The In-House Counsel and Insurance Perspectives, The Role of DNA in Asbestos Litigation, Daimler: Where Do We Belong and Where Are We Going?, The Impact of Kesner/Haver on Take-Home Exposure Cases and The Long Tail of Discovery Obligations: What are the Current Ethical Responsibilities of Litigants and Their Attorneys?
Below are some of the featured conference speakers, all of whom manage asbestos claims throughout the entire country and are eager to provide insights and perspectives into which cases are keeping them up at night.
Katie Barker, Associate Claims Counsel, RiverStone Claims Management, LLC – Manchester, NH
Michael J. Blair, Vice President – Environmental Claims, Gen Re – San Francisco, CA
Joshua P. Briefel, Complex Claims Analyst, RiverStone Claims Management, LLC – Manchester, NH
Chris Carpenter, Senior Vice President, Swiss Re America Holding Corporation – Kansas City, MO
Holly A. Harris, Esq., Senior Counsel, Chevron Products Company – San Ramon, CA
Nancy A. Rideout, CCLA, Analyst-Claims, IROC, Argo Group US – San Antonio, TX
Laura Schoefer, Esq., Assistant Vice President – Direct Claims, Resolute Management, Inc. – Boston, MA
Paul Slater, Senior Counsel, General Electric Company – Fairfield, CT
Linda Tatka, Claims Director, San Francisco Reinsurance (ARM US) – Petaluma, CA
David A. Warren, Assistant Vice President, Resolute Management, Inc. – Chicago, IL
The conference will be chaired by four leading plaintiff and defense attorneys in the asbestos litigation industry, who have collaborated with Perrin Conferences to assemble a well thought-out, balanced agenda consisting of topics and speakers that active litigants in the industry won't want to miss out on.
The conference offers CLE accreditation for qualified candidates, including a session for ethics credit. For more information about the agenda and registration, please visit http://www.perrinconferences.com .

About Perrin Conferences
As the leading national provider of joint plaintiff/defendant litigation conferences, Perrin Conferences offers comprehensive and specialized continuing legal education (CE/CLE) in an atmosphere of learning, networking and sharing. The company's conferences attract influential leaders and foremost talent in the legal industry to discuss current topics in litigation through mock trials, presentations and webinars, setting the standard in professional litigation education and networking.
###
Contact:
Bethany Corio
Perrin Conferences
T. 610-220-1817
bcorio(at)perrinconferences.com
http://www.perrinconferences.com