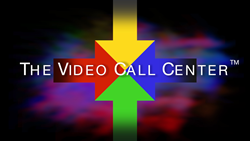 Palisades, NY (PRWEB) February 23, 2017
The Video Call Center (The VCC) today announced it had signed a technology license and services agreement with the Half-Life Productions unit of Fox Television Holdings to develop programming in the new genre of video caller television. The VCC offers an end-to-end, patented video caller platform and content development services for creating programs based upon video callers. The VCC makes it possible to simultaneously connect multiple video callers from around the world—including viewers, experts, celebrities and other guests—via their computers or smartphones and bring them all together in live, broadcast programs.
Examples of video caller television programs and complete information about the VCC are available at http://www.thevcc.tv.
About The Video Call Center, LLC:
VCC is a technology and content development company devoted to handling large numbers of IP Video remotes-by-smartphone and putting them on the air through patented workflow and assistive automation (patent #8,767,031 and other patents pending). VCC licenses its software and provides caller acquisition and production services. VCC has produced hundreds of programs for the web through its Talk Center America platform, and dozens for the stations of co-owner TEGNA Media. VCC is jointly owned by Wolzien LLC and TEGNA, which is a significant investor and customer. More information at http://www.thevcc.tv
###