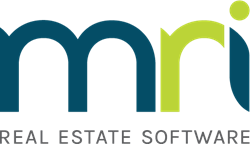 Solon, Ohio (PRWEB) February 28, 2017
MRI Software, a global leader in real estate software solutions, has negotiated a settlement agreement with Lynx Systems, a real estate technology consulting firm.
The resolution is outlined in a Court Order entered on December 2, 2016, in the United States District Court for the Northern District of Ohio, Eastern Division, case number 1:12-cv-01082. The Order incorporates the settlement agreement, in which Lynx Systems and its owner, Donald Robinson, agreed to immediately cease, directly or indirectly, accepting, soliciting, or contacting, in any way or through any medium, any customer or potential customer for MRI-Related Services of any kind for the purpose of providing MRI-Related Services, and cease providing any new MRI-Related Services of any kind. During a defined Transition Period, Lynx Systems may complete MRI-Related Services for a specified group of existing clients.
"We are pleased with the resolution," said John Ensign, Executive Vice President and General Counsel, MRI. "MRI prides itself on providing choice and flexibility for our clients, and our Partner Connect program is central to that strategy. Through our professional services organization and Partner Connect program, MRI clients receive the highest level of support and service. MRI works with its thirteen certified consulting service partners on a consistent basis to ensure that these partners have access to the latest advances in MRI software."
The conditions of settlement include MRI's receipt of a lump-sum payment. In addition, Lynx Systems agreed to provide to MRI all software code and documentation associated with any customizations of the MRI Software created by Lynx Systems. Lynx Systems also agreed to assign to MRI all of its rights in and to any customizations or other work product developed with the MRI Software.
About MRI Software
MRI Software is a leading provider of innovative real estate software applications and hosted solutions. MRI's comprehensive and flexible technology platform coupled with an open and connected ecosystem meets the unique needs of real estate businesses—from property-level management and accounting to investment modeling and analytics for the global commercial and residential markets. A pioneer of the real estate software industry, MRI develops lasting client relationships based on nearly five decades of expertise and insight. Through leading solutions and a rich partner ecosystem, MRI liberates real estate companies to elevate their business and gain a competitive edge. For more information, please visit http://www.mrisoftware.com.