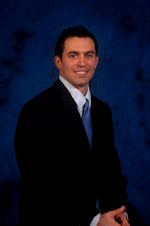 Life's most persistent and urgent question is, "What are you doing for others?"-MLK
Charlotte, North Carolina (PRWEB) February 24, 2017
As an effort to help alleviate the ongoing stress that Law Enforcement Officers face, Active Life Chiropractic, will provide complimentary Chiropractic care to the men and women of Charlotte's Police Department.
The human body is in a constant state of adaptation from physical and emotional stress. Chiropractic adjustments help restore the body's ability to adapt positively to the stress that is endured on a daily basis. Police Officers endure large amounts of stress and benefit tremendously from chiropractic care. There are an estimated 55,000 assaults on police officers yearly and many other injuries that are a result of the physically demanding job.
As a way to show appreciation, Dr. Bob Mason is donating his time to serve through Chiropractic care. All current Charlotte and Union County Police Officers will receive complimentary Chiropractic Care, as needed, throughout the month of March, 2017.
Charlotte Law Enforcement Officers are encouraged to contact Active Life Chiropractic at 980.406.3862 or visit http://www.ActiveLifeNC.com and click on "Special Offer" for more details.
Dr. Bob Mason owns one of the largest Chiropractic Offices in Charlotte. He has practiced for 10 years, and is known for uncovering and eliminating the root cause of many ailments so that his patients can live a fulfilling life.