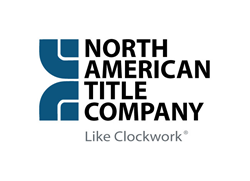 The notification and reporting is very robust and offers a very effective way for monitoring our adherence to all requirements in a way that saves both time and money.
Miami, Florida (PRWEB) February 27, 2017
MIAMI – Feb. 27, 2017 – North American Title Co. (NATC) has implemented the OurRecords Inc. compliance management system, which allows the company to request its credential requirements, forms, manuals, procedures and policies with third-party vendors and contractors.
"The title industry has always had many, complex moving parts," said Tiffany Bertling, NATC senior vice president, business systems and process. "Since the new heightened compliance standards were put in place by the Consumer Financial Protection Bureau, we have been on a quest to build a substantive system to meet the highest standards of compliance with our third-party service providers in a streamlined and transparent format. OurRecords has met all of our criteria for a truly high-performance system that ensures all of our requirements – both internal and external – are met and verified within one system."
OurRecords Business Partner Solution is optimized for managing compliance for thousands of organizational business partners.
OurRecords completely automates the onboarding, document submission, review, approval and maintenance of business partner compliance. Business partner compliance documentation is kept with each partner's profile and all submissions, communications and storage of documentation is completely secure. Access to business partner compliance data is always available or one API call away.
"American Land Title Association (ALTA) Best Practices specifically address the importance of vetting compliance of third-party providers," said OurRecords co-founder and CEO Bill Hall. "Recently, ALTA revised the best practices with respect to specific guidelines around managing signing agents. Our solution allows NATC to create criteria around different groups of vendors, depending on the level of credentialing needed. For instance, each state or underwriter may have different prerequisites for signing services. The requirements can be easily customized to each of those parameters."
Hall said once the criteria are set up for a particular type of third-party vendor and the necessary instructions and documents uploaded, NATC can send invitations to new and existing vendors to create their OurRecords account. Full instructions and documentation can be downloaded, completed and re-uploaded for verification and approval. The system also notifies the respective parties as required when new documentation is needed, for instance re-verification of errors and omission insurance or licensing.
"The system also allows us to track all of our internal licensing for individuals, offices and underwriter appointments," Bertling noted. "The notification and reporting is very robust and offers a very effective way for monitoring our adherence to all requirements in a way that saves both time and money."
About OurRecords
OurRecords Inc. is a growing provider in the mortgage compliance management industry, helping companies effectively leverage OurRecords compliance network to minimize risk and lower the cost of compliance management. Providing a complete array of products, services and solutions, OurRecords is uniquely positioned to help lenders, underwriters, title and settlement agents, and other members of the mortgage value chain automate compliance management. The platform simplifies regulatory and compliance management; controls and secures information; and simplifies the management of records for staff, contractors, vendors and volunteers. Led by CEO Bill Hall, OurRecords serves businesses, organizations, government, individuals and nonprofits. The company was founded in 2013 and is based in Plano, Texas. To learn more, visit http://www.ourrecords.com.
About North American Title
With well over 1,000 associates and a vast network of branches from coast to coast, North American Title Group, LLC (NATG) is among the largest real estate settlement service providers in the United States. Consisting of both agent and underwriter operations, NATG reported annual net revenues in fiscal 2015 of $229 million. The company also has the resources and stability of a wholly owned subsidiary of an S&P 500 company with over $14.4 billion in assets (fiscal year ending Nov. 30, 2015). North American Title's agency network operates nationally under the name North American Title Co. and similar names (NATC) in 19 states: Arizona, California, Colorado, Delaware, Florida, Illinois, Indiana, Maryland, Minnesota, Nevada, New Jersey, New York, North Carolina, Ohio, Pennsylvania, South Carolina, Texas, Utah and Virginia, in addition to the District of Columbia. Through our relationship with our expanding affiliate network, NATC provides real estate settlement services in all 50 states. NATG is headquartered in Miami, Florida. To learn more, visit http://www.nat.com.