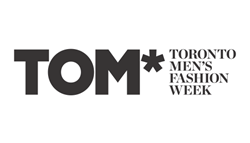 Toronto, Ontario (PRWEB) February 28, 2017
In 2016, North Aware filled over 13,000 online orders from Canada, the United States, Europe and Singapore with sales projected to more than double this year. As a smart choice in winter apparel, Toronto's most fashionable will get to see firsthand what happens when innovation and fashion meet.
"It is an honour to be amongst some of the most talented Canadian designers at this year's Toronto Men's Fashion Week," said Jamil Khan, founder of North Aware, by incorporating innovative design and the latest styles in winter apparel, our Smart Parka is a product that no one has ever seen or created before."
The Smart Parka comes in a variety of colours and seven styles—three for men and four for women. With a faux fur-rimmed hood, each coat features twelve unique elements, including an attached scarf and gloves in addition to custom pockets for your phone and tablet. At this time North Aware is focusing on e-commerce and may expand into retail in 2018. Smart Parkas can be purchased online through North Aware's website.
"We are thankful to everyone that believed in our vision and helped make all of this possible. We look forward to being a part of such an influential event in Canadian fashion," said Khan.
North Aware hits the runway on Tuesday, March 7 at 10 p.m. at Waterworks, 505 Richmond St. West, Toronto. Tickets are available for purchase at http://www.tomfw.com.
For more information about North Aware and Toronto Men's Fashion Week visit http://www.northaware.com and http://www.tomfw.com.
About North Aware
North Aware is a global brand based in Toronto specializing in cold-weather gear designed with lifestyle in mind. Founded by Jamil Khan, a software engineer, North Aware brings to market the world's first complete winter coat. Through innovative design and aesthetic appeal, the Smart Parka explores the new possibilities in winter wear and challenges what has already been done.
Twitter: @northaware
Instagram: @north_aware
Facebook: North Aware Inc.
Website: http://northaware.com
About TOM*
Toronto Men's Fashion Week (TOM*) is the eighth men's fashion week in the world. TOM* is the most influential platform in Canada for menswear designers and brands. TOM* is a semi-annual event showcasing Spring/Summer in August and Fall/Winter in March featuring cutting edge runway presentations, TOM* Talks, power brunches, industry meet n' greets, trunk shows and showrooms. Finally, men's fashion has a face and a name: TOM*.
Twitter: @tom_fw
Instagram: @tom_fw
Facebook: Toronto Men's Fashion Week
Website: https://tomfw.com