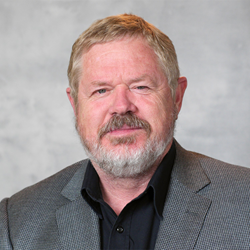 White male leaders now fully own the D&I work in ways that are inspiring and dramatically altering for the better, the Rockwell Automation culture.
Portland, OR (PRWEB) February 27, 2017
Catalyst, the leading non-profit advocate for women's advancement in the workforce, recently announced the three recipients of its annual Catalyst Award: diversity and inclusion initiatives by Rockwell Automation, one of the largest companies dedicated to industrial automation and information; global science company 3M; and North America-based BMO Financial Group.(1)
For 30 years, the Catalyst Award has recognized exceptional efforts to help women advance in business.
This year's Awards Conference and Dinner will be held on March 8, International Women's Day, at the New York Hilton Midtown. The Dinner chair will be David S. Taylor, Chairman of the Board, President and Chief Executive Officer, The Procter and Gamble Company, and nearly 100 CEOs of major multinational corporations, leaders from government, NGOs and education, along with over 1,600 guests, are expected to attend.
Catalyst credits proactive diversity and inclusion initiatives, along with long-term dedication to cultural change within corporate America and across global markets, as spearheading such advancements. It cites the work of Rockwell Automation and specifically the executive leadership development firm White Men As Full Diversity Partners (WMFDP).
In describing Rockwell Automation's Culture of Inclusion Journey, Catalyst said, "Awareness and learning is a cornerstone of inclusion work at Rockwell Automation. It comprises a variety of activities that include White Men As Full Diversity Partners' experiential Learning Labs and Summits, unconscious bias training, and inclusion-related workshops."(3)
Rockwell Automation's strategy has helped create a more inclusive workplace. Between 2008 and 2016, women's representation in the United States has increased from 11.9% to 23.5% among vice presidents, from 14.7% to 23.2% among directors, and from 19.3% to 24.3% at the middle-manager level. At the most senior leadership levels, women's representation doubled, increasing from 11.1% to 25.0% among the CEO's direct reports and from 11.1% to 20.0% on the board of directors.
"We at WMFDP are more than thrilled that Rockwell Automation is receiving the Catalyst Award.
Over the last decade of work with their leadership, they have championed the journey metaphor that is necessary for senior leadership to embrace. White male leaders now fully own the D&I work in ways that are inspiring and dramatically altering for the better, the Rockwell Automation culture. Their leadership has been bold and courageous in their willingness to walk their talk," said WMFDP CEO co-founder, Bill Proudman.
At Rockwell Automation in the United States, more than 8,000 employees in 100 locations have been impacted. Results demonstrate that Culture of Inclusion (COI) Journey initiatives contributed to advancing women upwards through multiple echelons of the company.
"We work with white male or dominant group leaders, because if they are ignored, cultural change in business progresses slowly or not at all, and likely does not embrace an entire organization," Proudman explained. Lockheed Martin, another longstanding WMFDP client, was honored with the Catalyst Award in 2014.
About White Men As Full Diversity Partners (WMFDP):
White Men as Full Diversity Partners (WMFDP) is a diversity and leadership development firm in Portland, Oregon, founded by Bill Proudman, Michael Welp, Ph.D., and Jo-Ann Morris in 1996. WMFDP takes an unorthodox approach towards eradicating bias and discrimination in the workplace. Their client list includes Alaska Airlines, Dell, Rockwell Automation, Lockheed Martin, Northwestern Mutual, Chevron Drilling & Completions, The Nature Conservancy, Mass Mutual, and others. The majority of C-level executives are white and male, and they are frequently omitted from a vital role in diversity and equality. Proudman and Welp observed that these critical subjects were not being taken to the doorstep of these leaders—all to the detriment of struggling minorities and the economy as a whole. With a background that includes extensive field work in post-Apartheid South Africa in the early 1990s, Proudman and Welp have dedicated the last two decades to educating and engaging leaders of any race, color, gender or orientation. Welp is the author of the book, "Four Days to Change." With an insightful foreword by Proudman, the book chronicles the journey from rural South Africa to the boardrooms of America—all to lay the groundwork of a global paradigm shift.
1. "2017 Catalyst Award Honors Global Initiatives at 3M, BMO Financial Group and Rockwell Automation." Catalyst. 31 Jan. 2017. Web. 15 Feb. 2017.
2. "Catalyst Awards Dinner." Catalyst. 14 Feb. 2017. Web. 15 Feb. 2017.
3. "Rockwell Automation-Culture of Inclusion Journey." Catalyst. 13 Feb. 2017. Web. 15 Feb. 2017.