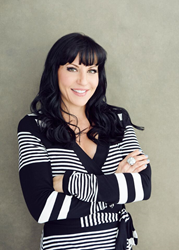 Whether you are for or against a political movement, expect some backlash if you get involved.
TAMPA BAY, Fla. (PRWEB) February 27, 2017
Heat spurred throughout the nation when Donald Trump signed an executive order banning refugees and restricting entrance into the U.S. from seven Muslim-majority countries. To date, the nation is divided in its view, as 55% of Americans approve of the controversial ban while 38% disapprove.1 Karla Jo Helms, CEO of JoTo PR, says businesses who take a political stance must be prepared for repercussions from consumers, "whether you are for or against a political movement, expect some backlash if you get involved."
Over 100 tech companies have filed a friend-of-the-court brief arguing against Trump's ban and Ivanka Trump, Trump's daughter, has taken a hit from several major corporations such as Nordstrom, Neiman Marcus, and Shoes.com who have dropped her brand from their stores post-election.2 Companies even found a way to push their political agenda in one of the most watched events across the nation, with 111.3 million people tuning in to watch Super Bowl LI.3 Several ads that aired during the show addressed diversity and inclusion, leaving some Trump supporters to call for boycotts on these companies. The vibe around this years' Super Bowl may have something to do with the large increase of social media communication on Facebook, which had 240 million Super Bowl-related interactions; an increase of 20% from last year.4
Whether a company is pro- or anti-Trump or completely neutral, it doesn't take much to be the target, even if completely by mistake. For example, Uber got caught in a political misfire recently during a Taxi strike at the JFK airport. The New York Taxi Workers Alliance (NYTWA) held a 1 hour strike of 19,000 members to hold off on giving rides. The effects of this strike were minimized in part by Uber, the ride-hailing app, which continued to provide its business-as-usual services. Many viewed this move by Uber as an endorsement of Trump and the hashtag #DeleteUber began trending shortly thereafter.5 Uber attempted damage control by releasing an announcement that they did not intend to break up any strikes, and later the CEO announced Trump's ban as unjust. "When companies place themselves in the line of fire, they are going to feel the burn," says Helms. The New York Times reported that over 200,000 customers had deleted their Uber accounts.6
What should companies do to prepare themselves from becoming the next victim of a political firestorm? "The answer is strategically-planned-out public relations," says Helms. "Often, companies do not use PR correctly. This is heightened when they are in the negative spotlight, and most companies not equipped with a crisis management team are unable to stop a brewing situation in its tracks." Public relations is not to get confused with deceiving consumers. That goes for ensuring the core beliefs of the company and their purpose for being in business is distinctly identified and not collapsed with leadership's personal agendas.
"Companies fare better when keeping commerce separate from intense subjects with volatile human emotion and reaction," says Helms. "Taking personal stands based on moral integrity are admired, but the long-term effects of doing so company-wide are often not confronted and can have long-term negative effects."
To learn more about JoTo PR and its intention to help companies disrupt the landscape of manipulative and fake PR and be in control of their message, visit http://www.jotopr.com.
About JoTo PR:
After doing marketing research on a cross-section majority of 5,000 CEOs of fast-growth trajectory companies and finding out exactly how they used PR, how they measure it and how they wanted the PR industry to be different, PR veteran and innovator Karla Jo Helms created JoTo PR and established its entire business model on those research findings. Astute in recognizing industry changes since its launch in 2009, JoTo PR's team utilizes newly established patterns to create timely PR campaigns comprising both traditional and the latest proven media methods. This unique skill enables them to continue to increase the market share and improve return on investment (ROI) for their clients, year after year—beating usual industry standards. Based in Tampa Bay, Florida, JoTo PR is an established international public relations agency. Today, all processes of JoTo are streamlined PR services that have become the hallmark of the JoTo PR name. For more information, visit JoTo PR online at http://www.jotopr.com.
About Karla Jo Helms:
Karla Jo Helms is the Chief Evangelist and Anti-PR Strategist for JoTo PR.
Karla Jo learned firsthand how unforgiving business can be when millions of dollars are on the line—and how the control of public opinion often determines whether one company is happily chosen or another is brutally rejected.
Being an alumni of crisis management, Karla Jo has worked with litigation attorneys, private investigators and the media to help restore companies of goodwill back into the good graces of public opinion—Karla Jo operates on the ethic of getting it right the first time, not relying on second chances and doing what it takes to excel.
Karla Jo has patterned her agency on the perfect balance of crisis management, entrepreneurial insight and proven public relations experience. Helms speaks globally on public relations, how the PR industry itself has lost its way and how, in the right hands, corporations can harness the power of PR to drive markets and impact market perception.
1. Lien, Tracey, and James Peltz. "More than 100 Tech Firms Join Legal Fight against Trump's Travel Ban." Los Angeles Times. Los Angeles Times, 6 Feb. 2017. Web. 10 Feb. 2017.
2. Huddleston, Jr. Tom. "Here's How Many People Watched the Super Bowl." Super Bowl: Here's How Many People Watched | Fortune.com. Fortune, 06 Feb. 2017. Web. 10 Feb. 2017.
3. "Trump Supporters Call for Boycotts of Several Companies, Including Budweiser and Coca-Cola, Over Super Bowl Ads." KTLA. CNN WIRE, 06 Feb. 2017. Web. 10 Feb. 2017.
4. Chandler, Adam. "Lyft and Uber's Public-Relations Battle Over the Immigration Ban." The Atlantic. Atlantic Media Company, 29 Jan. 2017. Web. 10 Feb. 2017.
5. Lutz, Ashley. "Furious Customers Are Deleting the Uber App after Drivers Went to JFK Airport during a Protest and Strike." Business Insider. Business Insider, 29 Jan. 2017. Web. 10 Feb. 2017.
6. Isaac, Mike. "Uber C.E.O. to Leave Trump Advisory Council After Criticism." New York Times. N.p., 2 Feb. 2017. Web. 10 Feb. 2017.