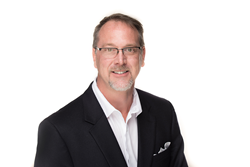 SUNUP is the perfect convergence of the two most profitable models, insurance and franchising.
Bermuda Run, NC (PRWEB) March 01, 2017
Jeffrey L. Hastings, a 30 year veteran of the insurance industry has been named President of Franchising Services at SUNUP Insurance Services, Inc. Hastings, a best selling author and sought after speaker, has a highly successful and diverse background in the insurance industry and is recognized for developing some of the most successful sales teams in the nation. Having served in administrative services, underwriting, claims, auditing and marketing, Hastings comes with a very broad and highly experienced background in insurance. Hastings was formerly a Certified Coach at E-Myth, and prior to SUNUP was operating as CEO of Contract Coach, a training organization for Insurance agents desiring to take their business to the next level by implementing automated systems, much of what is being done at SUNUP today.
CEO at SUNUP, Todd Swicegood said, "We are so excited to have Jeff Hastings as a key member of our executive team. We have a broad vision for SUNUP as it relates to growth and most importantly providing an environment that will allow agents to seek their highest potential. His mantra is that it's not about a better business, it's about a better life. It is with that focus on people first and profit second, Hastings was chosen. We call this focus, The SUNUP Way and believe Jeff will be the perfect people centric leader to help our franchisees achieve the highest level of success.
"I am excited to partner with SUNUP," Hastings said. "After thirty-years in the industry, it's refreshing to see a company who cares so much about their people. I started out as a consultant for SUNUP and quickIy found myself immersed in what I believe will disrupt both the captive and independent agency systems. By merging two most efficient and profitable business models in America today; insurance and franchising, agents at SUNUP will have a sophisticated but easy to use system available which focuses on delivering an incredible customer experience. SUNUP combines the flexibility of the independent agent model, the support of the captive model, and a training system that most franchises would be envious of." Hastings continued, " the insurance buying public wants and needs a professional insurance agent they trust to handle all of their insurance needs. It's time that agents start delivering on that promise and we will give them the tools they need to get it done."
SUNUP Insurance Services, Inc. is in it's second year of operations and already has over 65 outlets in Texas, Florida, North Carolina, South Carolina, Georgia, Louisiana, Ohio and is prepared to expand into 10 other states in 2017. With a focus on coaching, SUNUP operates both an Area Representative master franchise model, where the focus is on recruiting and trainer top performers, as well as a Unit Holder franchise of storefront operations. SUNUP is headquartered near Winston Salem, NC in Bermuda Run, NC, and operates a training center at SUNUP University in Liberty Hill, Texas near Austin.