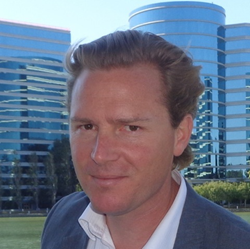 The Angel Capital Summit has a great track record of success in pairing entrepreneurs with the right investors at the right time.
Denver, CO (PRWEB) February 24, 2017
Andrew Romans' speech, "The Two Edged Sword, the Conflicts and Opportunities of Working with Corporate VC," is set to occur on March 22 at the 2017 Rockies Venture Club Angel Capital Summit (ACS). Mr. Romans is the Co-Founder and General Partner at Rubicon Venture Capital, an early stage Venture Capital fund. He is also the author of Masters of Corporate Venture Capital and The Entrepreneurial Bible to Venture Capital: Inside Secrets from the Leaders in the Startup Game. Throughout his career, Andrew has raised significant capital from corporations and has advised companies on their Corporate Venture Capital (CVC) programs.
At the summit Mr. Romans' audience is expected to swell to over 300 early-stage investors, entrepreneurs, and engaged community members. Romans' extensive knowledge will be essential in helping entrepreneurs and investors navigate the fast moving landscape of corporate venture capital. These are VC funds run by corporate entities, which have rapidly grown to account for nearly 20% of all VC investments.
"Rockies Venture Club is very excited for Andrew Romans to share his insights at the Angel Capital Summit this year," says Dave Harris, Director of Operations at Rockies Venture Club and host of the ACS. "Mr. Romans' experience is exactly what we need to better understand the opportunities and pitfalls of engaging with corporations at an early stage."
The Angel Capital Summit is celebrating its 10th year and will be taking place on March 21st and 22nd at Denver University's Sturm Hall. In addition to Romans' Keynote speech, the Summit will feature pitch presentations from over 20 early stage companies and 3 expert-filled panels focused around the Summit's theme of CVC.
According to Peter Adams, Executive Director of Rockies Venture Club, "The Angel Capital Summit has a great track record of success in pairing entrepreneurs with the right investors at the right time. The connections that people make here are extremely valuable."
If you are interested in attending the Angel Capital Summit, please visit the website at http://www.AngelCapitalSummit.org to register and learn more.
About the Angel Capital Summit
The Angel Capital Summit is the largest and one of the longest running angel investing events in the state of Colorado. Now in its tenth year, the Summit's mission is to actively connect and educate promising entrepreneurial companies, angel investors, venture capitalists, and other service providers. ACS is sponsored by CBIZ MHM, Thrive Workplace, and is hosted by Rockies Venture Club.