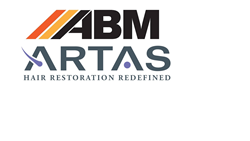 ARTAS™ Users at this meeting will learn valuable information that no other hair restoration practice knows of. This is truly where hair restoration surgeons need to be to grow their practices.
Coronado, CA (PRWEB) February 24, 2017
Timour Haider, Managing Director of Aesthetic Brand Marketing Inc. (ABM) has been selected by Restoration Robotics Inc. to lecture users of the ARTAS™ Robotic System on effective methods of growing hair restoration businesses via online advertising. Haider was selected due to his notable success marketing elective healthcare procedures, including hair restoration, over the 10+ years ABM has been exclusively working with elective healthcare practices. Haider will train users on advanced internet marketing techniques that emphasize the use of cutting edge social media marketing strategies. The ARTAS™ Users Meeting takes place at the world famous Hotel del Coronado in Coronado, CA February 24 – 25, 2017.
Grow Your Hair Restoration Business With Social Media Marketing
Haider will outline a step-by-step process that users can personalize and implement for themselves to advertise their hair restoration services. The training will delve into the online search habits of hair restoration candidates, best practices for engaging potential hair restoration candidates via social media, and a little known 'unfair advantage' that attendees can utilize to further gain market share in their respective local markets. When asked about what the 'unfair advantage' is specifically, Haider replies, "ARTAS™ Users at this meeting will learn valuable information that no other hair restoration practice knows of. This is truly the place to be for any hair restoration surgeon looking to grow their brand and practice."
About Aesthetic Brand Marketing Inc.
Aesthetic Brand Marketing Inc. is a boutique medical marketing agency with distinct expertise in servicing the elective health care industry. We specialize in custom tailored website marketing solutions designed to drive new potential patient inquiries. ABM's unique blend of internet consulting, search engine and social media marketing, interactive expertise & digital PR generate strong returns for our clients.
About Restoration Robotics
Restoration Robotics, Inc., (San Jose, CA) is a privately held medical device company dedicated to transforming the field of hair restoration. The company produces the ARTAS® System, the first and only computer-assisted, physician-controlled system to harvest follicular units directly from the scalp. The company has unique expertise in machine vision, image guidance, visual servoing and robotics, as well as developing intuitive interfaces to manage these technologies. The company is located in the heart of the high-technology center of Silicon Valley.