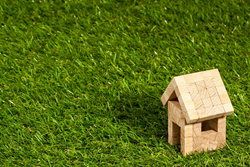 Surging demand in the property market, and a new customer base which is demanding better designed, smarter, and greener homes.
Redwood City, CA (PRWEB) February 28, 2017
High-tech home builder Kanler reports a strong start to 2017, with custom home order volume nearly double since the beginning of the year. As of early February, the tech and service-driven general contractor had around 50 units in pre-construction design and active work site status around the country.
Rajiv Agarwal, CEO, credits "surging demand in the property market, and a new customer base that is demanding better designed, smarter, and greener homes" for the company's current success.
Rising Demand
As of January, the Wells Fargo/National Association of Home Builders Housing Market Index had reached a new high. At the time, survey respondents reported strong buyer traffic and held a bullish outlook on single-family home sales for the next six months. According to data from Zillow, prices on existing home sales are up nationally with demand far outstripping supply in housing markets desperate for inventory.
In this environment, new construction has become a more attractive option for many home buyers and investors, especially since new construction is often less expensive than purchasing and remodeling an existing home. And even with recent increases, mortgage interest rates remain historically low, which makes new home construction more affordable than ever.
Going Smart, Going Green
Buyer interest in the latest smart home technology and green building is also driving new construction. As the construction market continues to heat up, demand for both is increasing.
In support of its goal of taking the lead in this space, Kanler has forged a new partnership with Acre Designs, a leading designer and builder of fresh, net-zero, pre-fabricated homes. Acre's pre-fab luxury homes can be competed in just 3 months after the foundation is laid. Once assembled, they are virtually maintenance-free and energy self-sufficient
Kanler's Concierge-Style Construction
Kanler has offices in Northern and Southern California, Denver, Salt Lake City, Atlanta, Philadelphia, and Seattle. With a network of 158 contractors across the US, Kanler brings its concierge-style custom home building approach to projects covering the full range of residential and commercial development, as well as investment real estate.
The firm provides a suite of online technology, including tools for estimating project costs, features that give full price transparency, online payment processing options, and a personal mobile dashboard that clients can use to track the progress of their construction in real time.
Find out more about where Kanler is building, and get a free estimate for your project at Kanler.com and learn about 7 Green Building Technology & Design Trends to Build in Now.