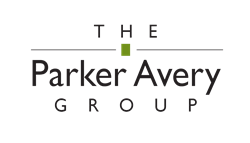 "I look forward to leading and driving continued success as a trusted advisor and partner to our current and future clients."
Atlanta, GA (PRWEB) February 24, 2017
The Parker Avery Group, an Atlanta-based retail consulting and strategy firm, is pleased to announce the promotion of Sonia Hernandez to Partner in the firm. Sonia has been a clear leader in Parker Avery's merchandising practice, advising her clients on leading practices and improvement opportunities in merchandise planning and assortment planning, allocation, replenishment, demand forecasting, inventory management, pricing, promotion management, data integrity / item management, space planning, merchandise reporting and analytics.
"This is a significant achievement for Sonia and salutes her contributions to the firm in client relationships, project delivery, and people development," commented Robert Kaufman, Parker Avery's CEO. "Sonia was a significant contributor to Parker Avery's success in 2016, and she will continue to be a leader in the firm, providing our clients and staff with pragmatic and meaningful insights. I look forward to continuing to build our brand with Sonia as a key member of our leadership team."
Sonia's 20+ years of experience and leadership spans large and small retailers, consulting firms, and retail software companies. Her expertise extends from program management, business process improvement, organizational design and role development, solution selection and implementation, as well as change leadership. She has consulted for and worked in key business roles at retailers including Charming Charlie, Crate & Barrel, Dollar Tree, Harry & David, Kiabi, Lands' End, Orvis, PetSmart, Smart & Final, and The Disney Store.
"I am truly proud to be a part of the Parker Avery team," said Sonia. "I look forward to leading and driving continued success as a trusted advisor and partner to our current and future clients."
About The Parker Avery Group
The Parker Avery Group is a boutique strategy and management consulting firm focused on the retail industry. The firm's professionals serve as trusted advisors to leading retail and apparel brands. Parker Avery specializes in merchandising, planning, supply chain and omnichannel business models, integrating customer insights and the digital retail experience with strategy, solution implementation and operational improvements to achieve retail business objectives. To find out more about the firm's services and industry thought leadership, please email contact@parkeravery.com or visit http://www.parkeravery.com.