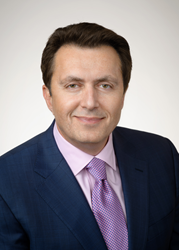 Princeton, NJ (PRWEB) February 24, 2017
WHAT:
The New Jersey Tech Council, an organization that provides business development, education, networking and recognition opportunities as well as advocacy for the state and region's technology businesses, hosted their 2017 Innovation Forcest at Bell Works in Holmdel, NJ on February 23. The Council's Innovation Forecast event highlights innovation throughout the region from small to large companies. This year's Forecast featured presentations from leading innovators, including Michael Jarjour, president and CEO of ODH, Inc.™ Jarjour, who was expected to focus on technology innovations such as Mentrics™, ODH's healthcare data analytics platform designed to transform the behavioral healthcare system also tackled problems facing the behavioral healthcare industry during his presentation. The event included pitches and a panel on how new ideas will be funded in 2017 and beyond as well.
WHEN & WHERE:
Innovation Forecast 2017
Thursday, February 23, 2017, 2:50 EST
Bell Works, 101 Crawfords Corner Rd, Holmdel, NJ 07733
More information: http://www.njtc.org/innovation-forecast17/
WHO:
Michael Jarjour, President and CEO of ODH, Inc.™, a provider of data analytics solutions for the behavioral health field. In this role, he oversees ODH's overall operations and drives strategy for its flagship product, Mentrics™, the leading-edge healthcare data analytics platform designed to transform behavioral healthcare systems. With more than 20 years of experience in pharmaceutical and healthcare technology, Jarjour has a proven track record of growing businesses, maximizing operations and building highly motivated and effective management teams on a global scale.
About ODH, Inc.
ODH, Inc.™ is an innovative behavioral health technology and services solution company that leverages technology and clinical expertise to transform the delivery and economics of behavioral healthcare. ODH's team of experts have decades of experience in the behavioral health, medical, clinical, pharmacy, business and data analytics and information technology fields, and is uniquely qualified to support the transformation of the management of behavioral healthcare. ODH is a subsidiary of Otsuka America, Inc. and part of the Otsuka Group of companies, an $11.9 billion global organization. Otsuka aspires to create new products for better health worldwide. ODH is a proud member of The White House's Data-Driven Justice Initiative. For additional information on ODH, Inc., visit http://www.ODHSolutions.com and follow on Twitter @ODHInc.
ODH, Inc.™ Contact
ODH, Inc.™
Media: Melanie Deck, +1 609 535 9032
Melanie.Deck-CW(at)odhsolutions(dot)com