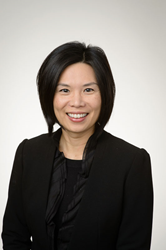 ARLINGTON, VA (PRWEB) February 26, 2017
ODH, Inc.™ announced today it will exhibit and speak at the 10th Annual Medicaid Managed Care Summit, February 27-28 at the Sheraton Pentagon City Hotel in Arlington, VA. ODH's director of medical strategy, Candace Saldarini, M.D., will present on how they work with PerformCARE to use behavioral health analytics to improve Medicaid population health management.
ODH will also have an exhibit booth where attendees may speak to them further about the services they offer.
Details of the Presentation:

When: Tuesday, February 28th at 8:00 a.m. EST
Where: Sheraton Pentagon City Hotel, 900 S Orme St, Arlington, VA 22204
Co-Presenters: Michael Golinkoff, PhD, MBA, President and Chief Executive Officer, PerformCARE; Candace Saldarini, M.D., Director of Medical Strategy, ODH, Inc.™
Presentation Description:
It's often the case that people approach population health management from a medical or clinical standpoint, while not focusing on the behavioral aspect. In doing so, a major part of health care is being ignored. In this session, hear how PerformCARE has zeroed in on the behavioral aspect of health in new way that provides a more comprehensive assessment and plan for population health management, specific to the Medicaid population.
Discuss how a focus on behavioral health improves overall population health management
Evaluate how analytics can show co-morbidities between physical and mental health
Analyze how behavioral health risk adjustment can be applied so that it works correctly
Assess how behavioral health technology can improve the lives of beneficiaries and save money for Medicaid plans
About ODH, Inc.™
ODH, Inc.™ is an innovative behavioral health technology and services solution company that leverages technology and clinical expertise to transform the delivery and economics of behavioral healthcare. ODH's team of experts have decades of experience in the behavioral health, medical, clinical, pharmacy, business and data analytics and information technology fields, and is uniquely qualified to support the transformation of the management of behavioral healthcare. ODH, Inc.™ is a subsidiary of Otsuka America, Inc. and part of the Otsuka Group of companies, an $11.9 billion global organization. Otsuka aspires to create new products for better health worldwide. ODH is a proud member of The White House's Data-Driven Justice Initiative. For additional information on ODH, Inc., visit http://www.ODHSolutions.com and follow on Twitter @ODHInc.
About The 10th Annual Medicaid Managed Care Summit
At the 10th Annual Medicaid Managed Care Summit, attendees explore ways to advance the shift to value-based care, improve quality for vulnerable populations, and discuss ways to align services with recent regulatory changes. Shared sessions between the 2nd Annual MLTSS Summit promote learning and networking across different plan types and delivery systems. For more information on the summit, please visit http://www.worldcongress.com/MMC.
ODH, Inc.™ Contact
ODH, Inc.™
Media: Melanie Deck, +1 609 535 9032
Melanie.Deck-CW(at)odhsolutions(dot)com