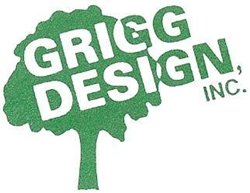 "Our focus has always been on our customer care. Knowing that we are a preferred industry leader in Northern Virginia means that we are on the right track."
Manassas, Virginia (PRWEB) February 24, 2017
Virginia-based, Grigg Design, Inc. has been named by Northern Virginia Magazine as Best Landscaping, Lawn Care and Tree Removal Service for 2017.
Northern Virginia Magazine identifies qualifying companies every year for their "best of" list. The list is divided into a variety of categories. Nominees in each category are submitted, verified by staff and voted on by readers of the publication. Grigg Design, Inc. will be featured in this month's issue of Northern Virginia Magazine, which will be available on Thursday, February 23rd.
When hiring a landscape design-build firm, it's extremely important to select a company that has a good reputation, proven landscaping knowledge, dependable service and impeccable attention to detail. Local magazines, such as Northern Virginia Magazine, provide a good starting point when looking for reliable service.
"Being recognized by a respected publication for our work is extremely gratifying." said Steve Grigg, President and Founder of Grigg Design, Inc. "Our focus has always been on our customer care. Knowing that we are a preferred industry leader in Northern Virginia means that we are on the right track."
The company's President and founder, Steve Grigg is a veteran of the United States Marine Corps. In addition to earning his BS Degree in Horticulture from Virginia Tech, Steve is a Licensed Tree Expert, former board member of the Landscape Contractors Association, member of the Horticulture Landscape Advisory Council, former President of the Virginia Nursery and Landscape Association and a member of the Virginia Tech College of Agriculture Leadership Council.
Grigg Design, Inc. was established in 1986. Since that time, the landscape design-build firm has received multiple awards including several Keep Virginia Beautiful Awards and Safety Awards. In 2010, Steve Grigg was presented with the Virginia Tech Outstanding Alumnus from the Department of Agriculture Award for 2009-2010.
Grigg Design, Inc. is owned by Steve Grigg and his wife Juanita. Juanita Grigg is a certified CPA, member of the National Association of Female Executives and a two time award winner of the American Red Cross Tiffany Award for Employee Excellence.
About Grigg Design, Inc.
For over 30 years, Grigg Design, Inc. has been providing exceptional landscape design and installation for residential and commercial clients in Northern Virginia. Before beginning a project, Grigg Design, Inc. provides a comprehensive site analysis to evaluate the landscape requirements and the final design goals of their clients. They work directly with their clients throughout the entire design and build process, from concept to completion. Service areas include Fairfax, Arlington, Alexandria and Prince William County. For more information about Grigg Design, Inc., please visit http://www.gdiva.com.