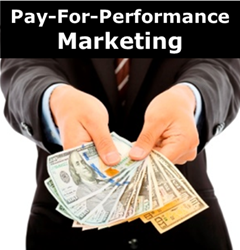 B2B Sellers can now get real value for their marketing spend that is measurable & accountable similar to other types of business investments. - Robert Hennessey
Philadelphia, PA (PRWEB) February 26, 2017
IndustryArchive.Org. is announcing a new way for B2B Sellers to promote their products and services with Pay-For-Performance B2B Marketing. B2B Sellers will now only pay for B.A.N.T. quality sales leads based on the Sellers decision to purchase a sales lead.
Robert Hennessey, the founder of IndustryArchive.Org, said, "Given the new reality that B2B buyers are controlling the sales process via the Internet and that ad targeting no longer works there had to be a better way to help B2B Sellers succeed in the new Internet Buyer on Top Reality. The better way is not to keep looking for ways to target Buyers but to join with B2B Buyers by helping them get what they want."
And, what B2B Sellers want according to Hennessey is respect. Hennessey says B2B Buyers are weary and not responding to the ad targeting, data mining dissecting and so called "permission marketing" trading Buyer privacy for bad content.
He suggests the better way is for Sellers to get control their marketing by showcasing customer-centric content in the form of blogs, articles, application stories, and white papers. By offering B2B Buyers, relevant problem/solution content it convinces B2B Sellers the Buyer's Company is smart and has proven business solutions that will benefit them.
In summary, Hennessey said, "b2b marketers need to stop targeting, dissecting and annoying Buyers and start finding ways to focus on turning them into customers by satisfying their needs."
The use of Pay-For-Performance Marketing at IndustryArchive.Org claims to help B2B Sellers realize the marketing benefits of abandoning the old targeting advertising approaches and respecting Buyers to receive substantial business benefits in return. Here are some of the benefits Hennessey enumerated for B2B Buyers embracing Pay-For-Performance Marketing.
1. B2B Buyers Ask Sellers to be Contacted
2. Get B.A.N.T. Quality, Verified, B2B Sales Leads
3. Only Pay for the Sales Leads They Decide Appropriate
4. Increase Closing Ratios
5. Reduces Customer Acquisition Cost
6. Maximize Marketing Spend ROI
Explaining what constitutes success for the new IndustryArchive.Org Pay-For-Performance model for B2B Sellers Hennessey said is simple, verified, B.A.N.T. quality Sales Leads that Ask for Engagement Contact!
IndustryArchive.Org makes it easy to participate in their Pay-For-Performance marketing. B2B Sellers can sign up and post business solutions without charge. They also offer two Sponsor levels of paid participation that allow Sellers access to more business promotion tools at the site. Also, the cost of the B2B Sales Leads called IntelliLeads vary in price from $105 at the free level and go down to $90 and $75 based on the Sponsor participation level.
Hennessey concluded his remarks by saying, that IndustryArchive.Org Pay-For-Performance B2B Marketing is ideal for any size B2B company selling other B2B companies because it serves B2B Sellers and Buyers equally well:

B2B Buyers will find business solutions in a neutral, unbiased engagement platform without ads, registration or privacy exchange for content
B2B Sellers can showcase their business solutions at no cost and generate b2b sale leads & only pay if they decide the sales lead is appropriate for them
###
For more information about and Pay-For-Performance marketing, visit IndustryArchive.Org or call 866-986-0988.