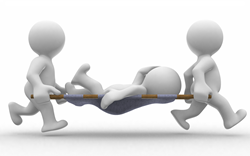 London, United Kingdom (PRWEB UK) 27 February 2017
The recent ISO/PC283, Project Committee meeting held in Vienna during February 2017, has reportedly agreed to move forward with the publication of a new Draft International Standard (DIS2) for the highly anticipated ISO 45001 standard.
The new draft at DIS2 is planned to go out for a two-month consultation and national voting during May/June 2017.
The timeline following the consultation and voting on the new DIS2 includes the project committee meeting in September 2017 to review the results of the DIS2 Ballot.
If the project committee agree to avoid an FDIS stage and complete the review of DIS2 comments at the September meeting, publication could be announced as early as November 2017. However, if a large number of comments are once again received, requiring an additional meeting to process them, publication could be delayed to 2018 which could be March or possibly as late as October 2018. You can learn more about ISO 45001 here: http://bit.ly/2lDlyTL.