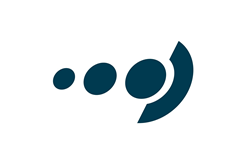 SUNRIVER, OR USA/CANADA (PRWEB) February 27, 2017
The much-anticipated release of the new 833 toll-free prefix is coming April 22nd. This is a ground-breaking event for many companies seeking branded or memorable toll free numbers otherwise unavailable until now.
All 833 variations will be released and available on a first-come-first-served basis, and history has shown that the best numbers will be gone in a matter of seconds. This is because all numbers in the 833 prefix will be released simultaneously and every company with access will attempt to secure the numbers at the same exact moment. Therefore, companies should be encouraged to place orders for their desired 833 numbers well in advance of the release date of April 22nd, 2017.
In such a circumstance speed is of the essence. A small handful of companies have access to an MGI connection. MGI is a high-speed data link direct to the SMS Toll-Free database. When the 833 prefix is released, the few companies with MGI access will have a significant advantage over other companies offering reservation services.
ATL Communications is one such company providing this service through an MGI connection. Reservations can be made by visiting their site at https://atlc.com/product/833-reservation. Service fees for reservations will be performance based at $495 for individual reservations or $225 for 2 or more.
Toll free numbers have become ever more popular and are imperative to a company's brand identity. Memorable numeric numbers have also gained popularity for their use in tracking marketing response. With the scarcity of quality numbers available a new prefix provides an amazing opportunity for brands and direct response agencies to scoop up numbers that will empower their organization on many different levels.
About ATL Communications
ATL Communications is America's first and largest independent Responsible Organization, managing millions of toll-free and local numbers. Telephone companies, call centers, and enterprise clients have entrusted ATL Communications with the responsibility of managing and maintaining numbers and essential phone services with reliability and consistency since 1993. In 2015, ATL Communications became a pioneer in the VoIp industry by filing with the Federal Communications Commission on their behalf and gaining them the ability to maintain and manage their own local numbers. This momentous achievement means that ATL Communications was the first, and remains the only, independent Local Number Porting Service Agency. ATL Communications offers unique services in Disaster Recovery and Least Cost Routing with new products in Local Number Portability, Toll Free Texting, and 833 Number Reservations launching early in 2017. ATL Communications commitment to clients is to remove complexities, maximize productivity, enhance control, increase savings, and protect numbers. For more information contact: Christy Green, cgreen(at)atlc(dot)com or 1- 800- PORTING.###