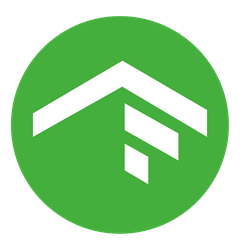 The AcctTwo team's church background was invaluable in guiding us through the implementation process.
Dallas/Ft. Worth, TX (PRWEB) February 28, 2017
AcctTwo, a leading consulting firm and provider of cloud-based ERP and BPaaS solutions, announced that the firm has implemented Intacct for Valley Creek Church, a multi-location church in the Dallas/Ft. Worth area. Valley Creek's membership is a cross section of people from the community - people on a journey with Jesus and with each other. The church welcomes people from a variety of backgrounds and a full spectrum of spiritual maturity. After a rigorous software evaluation, Valley Creek Church chose Intacct over other on-premises and cloud solutions as the best fit to meet the needs of the organization.
Previous Business Challenges Faced by Valley Creek Church:

Valley Creek's legacy system was a limited accounting application and was unable to provide the more sophisticated management reports they require.
Dashboard reporting was manually created and very time consuming.
Data had to be consolidated from multiple sources.
Monthly processes and workflows were paper or email-based and very manually driven.
The inability to efficiently produce ministry reporting inhibited the leadership's decision making capabilities.
Streamlining the delivery and content of the executive level reports was necessary as the organization continues to grow and expand its boundaries.
Reasons for Selecting Intacct:
Intacct simplifies the budgeting process both from creation to accountability.
Intacct can integrate with the church's choice of other management platforms.
Intacct is efficient, flexible and positions the church for continued growth.
Intacct provides Valley Creek Church with a system that runs efficiently and saves endless hours of unnecessary manual efforts.
With Intacct, Valley Creek's Leadership team has real-time visibility into their financial and operational data through easy to read dashboard reports.
Intacct will allow church leaders to focus more on the mission of the organization instead of being buried in transactional documentation.
Highlighted Comments from Valley Creek Church's Finance Director:
"When we asked other churches for recommendations for a new accounting system, they all said Intacct," said Mary Cunningham, Finance Director at Valley Creek Church. "The AcctTwo team's church backgrounds were invaluable in guiding us through the implementation process. Their responsiveness exceeded all expectations. They turned things around very quickly and always answered questions promptly."
Additional resources:
About AcctTwo:
AcctTwo is a leading consulting firm and reseller of cloud-based accounting and ERP software. Our sophisticated systems solve the issues growing churches and non-profits face today. AcctTwo also provides Business-Process-as-a-Service solutions, allowing clients to focus on their mission. We provide the people, processes, technology, and office facilities to perform these functions, while allowing clients to collaborate interactively through an on-line portal.
AcctTwo is headquartered in Houston, Texas. For more information, please visit http://www.accttwo.com or call 713-744-8400.
Contacts:
Peter Wagner
Director of Marketing
AcctTwo
Phone: 713-744-8405
Email: pwagner(at)accttwo.com