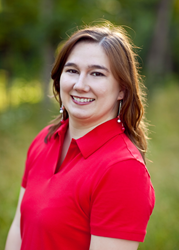 Washington, DC (PRWEB) March 01, 2017
SharePoint Fest DC to have Cathy Dew deliver the opening keynote "Future of Business Applications in SharePoint" on April 19th, 2017 in which attendees will join Cathy for the roadmap of building custom solutions for enhanced collaboration, data analysis, account processing, business intelligence and mobile integration – using Microsoft Flow and PowerApps.
Thursday, April 19th, 2017 8:25 am - 9:30 am: Future of Business Applications in SharePoint
About Cathy Dew
Cathy is a Senior Product Marketing Manager at Microsoft responsible for PowerApps, Microsoft Flow and Stream. Before joining Microsoft, she worked in the consulting world for 10 years and was a Microsoft MVP for 5 years. She has been focused on working with businesses to build enterprise solutions across numerous verticals and brings this unique perspective to the PowerApps team. Ms. Dew is passionate about the community and has created and managed several community focused user groups, including several groups for Women in Technology. She has presented numerous sessions at user groups, SharePoint Saturday events, conferences, and training sessions.
About SharePoint Fest
SharePoint Fest is in its seventh year. It offers a two-day conference (with an optional two days of workshops) that brings together SharePoint enthusiasts and practitioners, with many of the leading SharePoint experts and solution providers in the country.
Attend SharePoint Fest DC where attendees will be able to attend workshops and seminars – taught by Microsoft Certified Trainers, Microsoft engineers, and Microsoft MCM's and MVPs – covering Enterprise Content Management, Implementation/Administration, Business Value, Search, Business Intelligence, Office 365 and SharePoint Development. Attendees will be able to choose one complete learning track or mix and match based on what content best meets their current needs.
At SharePoint Fest DC, there will be sessions created for SharePoint administrators, software developers, business analysts, information architects, and knowledge workers, which will ensure that attendees walk away with as much knowledge as they desire to truly leverage SharePoint in their current environment.
Web Site: http://www.sharepointfest.com/DC