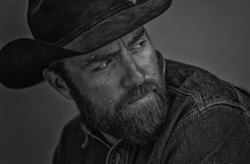 This is a story about people, and what can happen if they make choices to learn about themselves
(PRWEB) February 27, 2017
Ten year Navy SEAL combat veteran, Micah Fink, is on a mission. Fink is the founder and CEO of, Heroes and Horses - a Montana based Non-profit organization that focuses on helping former combat veterans find their purpose after returning home from service.
On January 3, 2017, Heroes and Horses embarked on the first stage of what will be a 500-mile horse-packing journey. They traveled to Burns, Oregon, where they were gifted fifteen wild mustangs from the Oregon BLM Corrals, in which they intend to utilize in their 2017 "Three Phase" program beginning in June. To prepare the wild horses for the upcoming program, Micah and the Heroes and Horses team will be putting them through a rigorous gentling process, which will include putting five hundred riding miles on each horse, in hopes of being able to integrate all fifteen mustangs into their current "H&H" herd. Once proven, the horses will be paired up with sixteen combat veterans that have been hand selected by the program.
The 500-Miles Project will be documenting the amazing progression of these horses over eight months as they transition into their new lives and find a new purpose, while helping those striving to do the same.
The 500-Miles Project is a short form documentary that is in production by The Pursuit Society, Lux Nova Kino, Josh Fletcher, and photographer Chris Douglas.