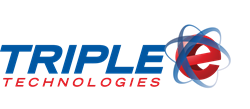 For Triple E, PA-DSS compliant products are only the beginning of responsible POS system development.
Post Falls, ID (PRWEB) February 27, 2017
Triple E Technologies, LLC (Triple E), a leading provider of software solutions for convenience stores and fueling sites, announced today that the newest release of their OneTouch Suite software has been certified as compliant with Version 3.2 of the Payment Application Data Security Standard (PA-DSS) by K3DES, LLC (K3DES). The certification from K3DES means that the software meets the latest industry standards for securely processing payment card transactions.
PA-DSS 3.2 is a globally recognized set of security standards and contains in-depth software development requirements that vendor applications must follow in order to receive official certification. Triple E worked closely with K3DES, a recognized Payment Application Qualified Security Assessor, to ensure that the newest release of OneTouch Suite, version 5.113, met all of these requirements.
"We are very proud to have achieved PA-DSS 3.2 compliance." said Dan Eloe, Triple E CEO/GM. "For Triple E, PA-DSS compliant products are only the beginning of responsible POS system development. Every one of our company business practices must wholly support that compliance and take advantage of the most stringent industry standards to ensure continued product integrity, reliability and value."