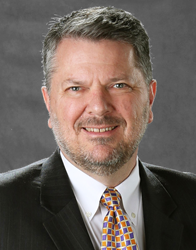 We look forward to Brynn's expanding our footprint in Fresno and Kern counties, where growth is paramount to our success.
Fresno, Calif. (PRWEB) February 28, 2017
Longtime title industry manager, Brynn Powers, has joined North American Title Co. (NATC) in California as county manager for Fresno and Kern counties.
"Brynn is the perfect leader to take us to the next level in Fresno and Kern counties," said Chad Barth, NATC area president. "His experience in building teams is top notch, and we look forward to expanding our footprint in these two areas where growth is paramount to our success."
Powers has more than 20 years' experience building market share for several affiliated and independent title insurance agents and escrow companies located in Kern and Fresno counties. He previously served as president and owner of Central California Escrow, managing operations at the closing services firm. Powers also opened and led local startup operations at Alliance Title, recruiting and training over 120 associates in branches across Kern County in addition to one in Fresno County. His background also includes sales positions in both title and real estate.
Powers holds a Bachelor of Arts in organizational management from Vanguard University. He is located at the North American Title office at 6425 N. Palm Ave., Suite 101, Fresno, CA 93704, and can be reached at telephone number (559) 225-1761.
About North American Title
With well over 1,000 associates and a vast network of branches from coast to coast, North American Title Group, LLC (NATG) is among the largest real estate settlement service providers in the United States. Consisting of both agent and underwriter operations, NATG reported annual net revenues in fiscal 2015 of $229 million. The company also has the resources and stability of a wholly owned subsidiary of an S&P 500 company with over $14.4 billion in assets (fiscal year ending Nov. 30, 2015). North American Title's agency network operates nationally under the name North American Title Co. (NATC) and similar names in 19 states: Arizona, California, Colorado, Delaware, Florida, Illinois, Indiana, Maryland, Minnesota, Nevada, New Jersey, New York, North Carolina, Ohio, Pennsylvania, South Carolina, Texas, Utah and Virginia, in addition to the District of Columbia. Through our relationship with our expanding affiliate network, NATC provides real estate settlement services in all 50 states. NATG is headquartered in Miami, Florida. To learn more, visit http://www.nat.com