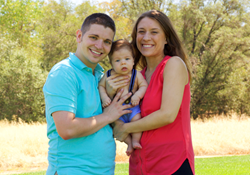 Every time a country closes its border to surrogacy, local agents move to the next, less developed country. The result is a steady decline in medical care and legal stability,
(PRWEB) February 27, 2017
While local IVF clinics wait for new legislation in Cambodia and Laos, Sensible Surrogacy now warns all childless couples to stay away from the region. The decision is based on risk of sanctions by the local government against intended parents as well as the rising costs surrogacy and decreasing level of medical services in the region.
Sensible Surrogacy had been informally advising Western clients from considering options in that region. Now there has been a more formal decision made to withdraw from the region completely.
"The Cambodian government has been sending mixed messages, and that has given hope to some couples weighing the possibility of surrogacy in southeast Asia. The government officially announced that legislation is pending that would legalize the practice while simultaneously threatening couples who are now in the country with their newborns," said Bill Houghton, director of Sensible Surrogacy.
In November 2016, the Cambodian Ministry of Justice issued a "Prakas" stating that Embryo Transfers for surrogacy are now prohibited in that country. The move was quickly followed in December by at least three arrests of individuals providing surrogacy services. The detainees still remain in police custody.
Meanwhile the Khmer Times reported on statements by the Cambodian Foreign Ministry that the legalization of surrogacy was being officially discussed. A new law is being drafted to make surrogacy legal in order to control and prevent Cambodian children who are born via surrogacy from becoming victims, according to the Cambodian news outlet.
Surrogacy agents waiting for changes in Cambodia have begun building new practices in nearby Laos. But Mr. Houghton warns couples of the increased risks and costs of surrogacy in that country. According to the stats published by the World Health Organization, Cambodia has an infant mortality rate or 1.83%. "As if that were not bad enough, the infant mortality rate in Laos is about twice that number," he said. "Every time one country closes its border to surrogacy, local agents move to the next, less developed country. The result is a steady decline in medical care and legal stability," according to Mr. Houghton.
Meanwhile programs in the region are escalating in costs due to the increased risks and special steps needed to navigate the legal minefield, Mr. Houghton said. A more complete analysis of the cost of surrogacy in the region can be found at the Sensible Surrogacy website.
In lieu of Southeast Asia, Sensible Surrogacy recommends pursuing surrogacy in Mexico and the United States (where the price of surrogacy has been falling substantially) or surrogacy in Ukraine (which has the most supportive legislation for surrogacy worldwide).
Sensible Surrogacy is an an ethical IVF & surrogacy consultancy and publisher of the Sensible Surrogacy Guide, which is the definitive source for how surrogacy works for childless couples. Since 2012 they have advocated for affordable, complete and ethical surrogacy services through their overseas consultants and a network of medical and legal service providers.