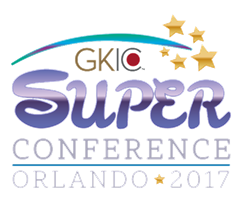 SuperConference is where we meet and commune with fellow entrepreneurs to share the wisdom of some of the top minds in the world. This year, is incredible! What a lineup! A.J. Mirabedini, CEO
Chicago, Ill. (PRWEB) February 27, 2017
GKIC, providers of "magnetic marketing-style" business breakthroughs to small-business owners around the world, announces the sensational kickoff of the annual SuperConference, April 6-8, featuring an electric opening keynote from Hall-of-Fame Coach Steve Spurrier. Themed "GROWTH HACKS LIVE!" the unique three-day event is filled with the newest and most effective strategies to grow every small-business in any field or industry. Full program details and registration are at http://www.gkic.com/sc.
Spurrier is college football's most colorful, endearing, and successful pioneer. He won the Heisman Trophy as a college football player and led the Florida Gators to six SEC championships and a National Championship. He also coached in the pros and elevated the South Carolina football program to new heights.
And he embodies what GKIC is all about – Spurrier was a renegade who didn't want to sound like other coaches, dress like other coaches, and, especially coach like other coaches.
He was a controversial football trail-blazer who ushered in a different style of leadership and play, and on Thursday, April 6, he'll be sharing the "outside-the-lines" traits that allowed him to "do it his way" and still have one of sports history's all-time great careers.
Small-business owners and entrepreneurs are invited to attend and hear meaningful lessons that easily transfer to life and business – in other words, chucking "the mainstream" of their industries and creating a successful business and life the GKIC "renegade" way.
Spurrier is just the beginning. Renowned Marketing Master and Founder of GKIC Dan Kennedy delivers two game-changing presentations to empower any small-business owner to accelerate greater levels of business growth and personal productivity. Canadian Journalist and Author David Sax keynotes a special mainstage event based on his latest popular book, "The Revenge of Analog: Real Things and Why They Matter." And the world-famous, award-winning marketer, Bill Glazer, "the G of GKIC," will share his own "Growth Hack That Will Increase Your Sales by at Least 32%."
The 2017 SuperConference will be packed with top experts and timely new information focused solely on "growth hacks" – little things entrepreneurs can do to evoke a spark of growth in their business.
Only real implementers have been invited to demonstrate what's working "in the trenches" for their businesses. The resulting environment will be a haven where the small-business owner can immerse in learning true business and marketing "growth hacks" for three solid days – away from distractions – to begin creating his or her next business breakthrough.
The cast of speakers includes:
Ryan Stewman – 3 Steps to Crushing Sales in the Modern Marketplace
Gabrielle Bosché – Millennial Retention & Marketing Hacks
Greg Rollett – The Times Square Effect! How To Position Yourself And Your Business To Be The Only Source Your Clients, Patients And Prospects Want To Do Business With
Brittany Lynch – How to Create a Hyper-Targeted Audience For Your Product And Service
Richard Seppala, "The ROI Guy" – The Target Marketing Essential Blueprint For Making Prospects Respond – Knowing (Beyond a Shadow of Doubt) and Executing The Right Message to The Right Market With The Right Media
Jay Henderson – Kick the Risk Out of Hiring – Take Only The Superstars ...and Leave the Rest to Your Competitors
"Doberman Dan" Gallapoo – Copy That Sells!
Oli Billson –Cure Your Case of IDK About SMS... And Keep the Conversation Going THEIR Way
Nina Hershberger –Million-Dollar Mailings On a Zero-Dollar Budget
Jimmy Nicholas – The 3 Steps to Automatically Attract More New Patients or Clients From the Web
Ryan Rothschild –Crack the Loyalty Code: Easy-to-Implement Hacks to Build a Following of Loyal Fans for Any Business
Thomas Blackwell – Automate the Little Things, So You Can Be Present for the Big Things
Sandro Piancone – The Growth Formula to Scale Your Business From Zero to $200 Million in Five Years...The GKIC Way!
Mike LaFido – Marketing to the Affluent Rocketed My Real Estate Business to Unimagined Heights – You Can Make It Happen, Too
Vance Morris – Systematic Magic: Discover the Customer Service Secrets of Disney and Apply Them to Any Business for Profits and Success
In addition, GKIC announces the return of The League of Young Entrepreneurs, a customized and competitive workshop for teens 13-18, running concurrent with SuperConference, April 6-8. The League of Young Entrepreneurs is a unique opportunity to reinforce entrepreneurial attributes of free enterprise, ambition, initiative, and study ethic – in a fun and hands-on experience of a lifetime. Teens will learn how to start, market, and build their own business – with lessons ranging from branding, copywriting, web design, video, and list building.
###
About SuperConference
April 6-8 with Social Media Marketing Bonus Day on April 9; Orlando, Fla.
The GKIC SuperConference is where experience, wisdom and the best money-making and life-liberating tools and strategies come together. Over the last 15 years' of SuperConferences, thousands of entrepreneurs have discovered new business contacts, new strategies, and new "a-ha" moments that lead to a new era of increased income, liberty, autonomy and confidence. Visit http://www.gkic.com/sc, or call 800-871-0147.
About GKIC
GKIC is the global community for like-minded entrepreneurs who realize rapid results using our proprietary "Magnetic Marketing" teachings and templates. Our small business experts engineer the most effective marketing tools and strategies to catapult entrepreneurs – from every imaginable industry – into unexpected. Ignoring conventional marketing "B.S.," GKIC provides its members with step-by-step, profit-proven direct-marketing strategies, which, when implemented, produce a long-lasting flood of ideal buyers and clients. Visit http://www.gkic.com for more information, of call 800-871-0147 to speak with a business consultant.