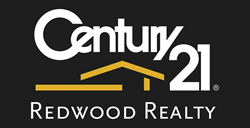 "We are tremendously honored to be named a semi-finalist for the Masters Cup," said Nick Pasquini, CFO and Director of Business Development, Century 21 Redwood Realty.
DANBURY, Conn (PRWEB) March 02, 2017
Century 21 Redwood Realty has been named as a semi-finalist for the Cartus Broker Network Masters Cup. They will be recognized at the Cartus Broker Network International Conference on March 13, 2017 at the JW Marriott Phoenix Desert Ridge Resort & Spa in Phoenix, Arizona by Cartus, a worldwide leader in employee relocation solutions.
The Masters Cup is the Network's highest honor bestowed upon a Network member and will be presented during the annual awards ceremony on Wednesday's conclusion of the conference in the presence of the over 700 attendees. The nine finalists have been selected based on their 2016 performance in the areas of home marketing, conversion, customer service, and overall referral management.
"On behalf of all of us at Cartus and the Cartus Broker Network, it is my pleasure to congratulate Century 21 Redwood Realty on this honor, and on a tremendous year," said Denise Porter, Cartus senior vice president, Broker Services. Century 21 Redwood Realty's status as a finalist means that they have reached an elite level in a Network comprised of companies that are all committed to delivering outstanding results. I commend the leadership that Century 21 Redwood has shown in achieving the highest levels of performance. This achievement places them at the top of our Network."
"We are tremendously honored to be named a semi-finalist for the Masters Cup," said Nick Pasquini, CFO and Director of Business Development, Century 21 Redwood Realty. "Our team has worked diligently to achieve this recognition. This is a tremendous reflection of the hard work and focus of our management team and our sales agents. We are proud to receive this award."
In addition to the awards ceremony, the conference includes interactive workshops, roundtable and panel discussions, and executive presentations. Cartus Broker Network attendees are able to network with other industry professionals and exchange information and ideas related to team-building, revenue generation, retention, new business strategies, and increasing customer service—all essential elements for continued success.
###
About Cartus Broker Network
The U.S. Cartus Broker Network includes 783 firms with over 3,000 offices and approximately 113,000 agents.  The Cartus Broker Network in Canada was comprised of 343 firms with 582 offices and more than 11,200 agents.
About Cartus
For more than 60 years, Cartus has provided trusted guidance to organizations of all types and sizes that require global relocation solutions. Providing the full spectrum of relocation services, including language and intercultural training, Cartus serves more than half of the Fortune 50 and has moved employees into and out of 185 countries. Cartus is part of Realogy Holdings Corp. (NYSE: RLGY), a global leader in real estate franchising and provider of real estate brokerage, relocation and settlement services. To find out how our greater experience, reach, and hands-on guidance can help your company, visit http://www.cartus.com; read our blog; or click http://www.realogy.com for more information.
About Redwood AdVenture, LLC
Redwood AdVenture, LLC is a leading real estate firm specializing in the sale of residential real estate through their twelve offices in Washington DC, Northern VA and suburban MD.  With proprietary technology platforms and affiliation with the iconic CENTURY 21 brand, Redwood's client-centered, agent-focused brand of real estate provides its clients boutique service with a global reach.
Web:   http://www.c21redwood.com
Twitter: http://www.twitter.com/c21redwood
Facebook: http://www.facebook.com/century21redwoodrealty