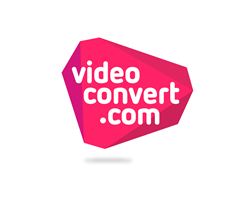 Bucharest, Romania (PRWEB) February 28, 2017
The video converting website VideoConvert.com is noticing a significant increase in Vimeo users who employ their services.
Vimeo is a website that offers various services that differ when compared to YouTube. It has different available choices, menu functions, and a distinct design. All these combined elements may be the reason Vimeo's popularity rank is quickly on the rise.
As far as professional video platforms go, YouTube is still the go-to video sharing website for most users. Furthermore, by using Internet services, users can post their own videos, watch videos posted by others, and also convert YouTube clips into audio files for safe keeping on their device. Nevertheless, https://videoconvert.com notes an increase in Vimeo users who are reaching their website.
Vimeo offers various types of options for storing and sharing videos online. The basic plan is free, but there are also monthly fee options available, depending on the amount of storage space required.
"Because it offers something different, Vimeo has been experiencing a rapid increase in reputation recently, with various content creators such as vloggers starting up channels on the platform. It was only natural to adapt to popular demand," states Sile Pușcaș, investor and co-founder of Mandarine International.
Video converting websites are also adapting to the trend. Online converters such as VideoConvert.com are offering separate options for YouTube and Vimeo. When accessing the VideoConvert webpage, users have two options: either choose the YouTube video converting page, or the page for Vimeo. Here, they can paste the URL of the desired video and convert it into any format of their choice that is available on the site. Options include various video formats, but also audio ones.