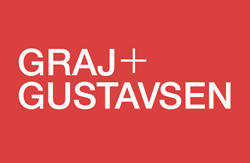 New York, NY (PRWEB) February 28, 2017
As agency of record for Supima®, G+G's goal is to position Supima as a luxury ingredient chosen by discerning brands and designers. For 2017, G+G is celebrating a philosophy of "art not ads" with the "Everyday Reimagined" campaign, honoring brands bringing passion and artistry to reinventing the essentials, making the everyday exceptional.
"We wanted to engage the consumer, rather than sell them," says Ashley Graj of G+G. "Our goal was to deliver an artful campaign that transcends traditional advertising while also providing context to the shared values of Supima and its partners," adds Peter Carberry of G+G.
Amsterdam-based duo Scheltens & Abbenes were commissioned to shoot the campaign using their abstract style, technical craft, and uncompromised perfectionism.
"We are thrilled with the way the campaign has come to life. It captures the innovation and attention to detail that make our partner products exceptional," said Buxton Midyette, Vice President of Marketing and Promotion for Supima.
"Everyday Reimagined" will run in New York Times' T Style Magazine through 2017.
About:
Supima:
Supima, short for "Superior Pima", is the marketing organization of the American Pima cotton growers. Supima cotton imparts lasting softness, color, and natural durability to apparel and home fashion products. The Supima trademark, used by retailers, brands and manufacturers, is the surest way for discerning consumers to find the highest quality cotton products they seek. http://www.supima.com
Scheltens & Abbenes:
Maurice Scheltens and Liesbeth Abbenes are a photographer and artist duo based in Amsterdam. Instead of presenting objects as plain sellable products, they often manipulate and utilize them as building blocks for new compositions. Their works have been featured in cultural institutions such as the Galliera Musee de la Mode Paris, The Kunsthal in Rotterdam, Art Institute of Chicago, and in 2012, they received the ICP Infinity Award. http://www.scheltens-abbenes.com
Graj + Gustavsen:
Graj + Gustavsen is a strategic consulting firm and creative agency that provides insight, innovation, design, and direction to brands, companies, and investors. Since 2014, G+G has worked with Supima to create artful and impactful campaigns featuring some of the most respected brands in the world. http://www.ggny.com