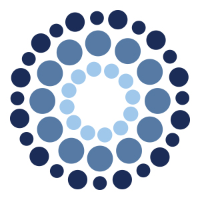 "In this development cycle, we have focused on three themes: power, document automation, and integration," said Michael Mills, Neota Logic's Co-Founder & Chief Strategy Officer.
New York (PRWEB) February 28, 2017
Neota Logic Inc. today announced the release of Neota Logic System 8.0, a major update to its unique AI-driven platform for the intelligent automation of expertise, documents, and business processes at internet scale.
Version 8.0 of the Neota Logic System ("NLS") includes a comprehensive redesign of the proprietary hybrid reasoning engine that is the foundation of the platform and a new document automation toolbar for Microsoft Word, as well as scores of other enhancements for author productivity, user interface flexibility, and integration with external systems.
"In this development cycle, we have focused on three themes: power, document automation, and integration," said Michael Mills, Neota Logic's Co-Founder & Chief Strategy Officer. "The regulatory and compliance questions our clients face continue to become more complex, and the answers must be delivered in many contexts. Version 8.0 addresses those needs."
Key enhancements include:
The Engine—NLS is unique in its ability to combine multiple reasoning tools—from business rules to Excel spreadsheets, from our own algorithms to those of machine learning pioneers—in a unified, end-to-end platform with which to design, build, test, and deploy intelligent applications. At the center of NLS is a proprietary hybrid reasoning engine that radically simplifies construction of very complex applications and delivery of tailored user experiences. In Version, 8.0 the engine has been rewritten from the ground up, not only to enable scaling for high-speed, high-volume transactions but also to support faster and more flexible interactive interfaces, and integration with machine learning and other third-party reasoning tools.
Toolbar for Microsoft Word—With the Neota Logic Toolbar for Word, subject matter experts can define the substantive logic of transactional and other documents with a few clicks and keystrokes in the familiar context of Microsoft Word. Document automation now can take advantage of NLS's extensive reasoning, easy tools for construction of custom user experiences, and integration with systems of all kinds.
Single Sign On (SSO)—Version 8.0 extends NLS's ability to authenticate to any user/group management system or identity provider that is compliant with the OASIS SAML 2.0 standard, including Active Directory Federation Services (ADFS).
Web Services Editor—Added flexibility in this Editor enables application authors to connect more easily with more diverse systems such as customer relationship, human resources, document management, and electronic signature.
Design—Additional options for customizing application user interfaces extend the range of responsive, mobile-ready designs that authors can create without expertise in HTML5 and CSS.
About Neota Logic:
Neota Logic delivers artificial intelligence software that makes doing business easier. Aligning with global law firms, corporations and top educational institutions, Neota's AI software platform enables our clients to intelligently automate their expertise at internet scale through an operationally useful form – as applications embedded in business systems or consulted interactively in a browser. We transform expertise into action by empowering our clients to create innovative services that can help reduce risks, reduce costs and improve business decisions. For more information, visit http://www.neotalogic.com.
Press contacts
Daina Tilton Gargus
Marketing Manager, Neota Logic
60 E 42nd Street, Suite 1810 – New York, NY 10165
Tel: 646-402-6227
gargus(at)neotalogic.com