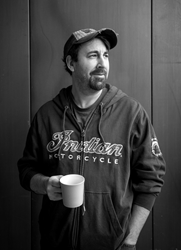 Minneapolis, MN (PRWEB) February 27, 2017
Mirum, a global digital agency, announced today that Joe Monnens is joining the agency as its new Executive Design Director, based in Minneapolis. Monnens, who will serve as part of the agency's U.S. creative leadership team, will work to enhance and grow Mirum's creative and design offerings.
During his 20-year agency career, Monnens has created award-winning designs for top brands including Belize, Target, Sharp, Caribou Coffee, Old Navy and Polaris. He has gained recognition in more than a dozen award shows including AIGA, The Show, The One Show and How International Design.
"Joe brings to Mirum a rare combination of design and brand fluency, a passion for creating strategic and effective work, and an aptitude for building brands and strong client partnerships," said Minneapolis Managing Director Julie Koepsell. "We are thrilled that he has chosen to share these talents with us."
Mirum Chief Design Officer Daiga Atvara says the agency has been searching for more than a year to find the perfect creative leader who could bring vision, passion and experience to the team and our clients. "We are confident that Joe will raise the bar with creative and design thinking that will deliver on what our clients customers want and their businesses need.  Joe will be instrumental to making what's next for our agency, partners and clients."
ABOUT MIRUM
Mirum is a global digital agency that creates experiences that people want and businesses need. Named a Visionary in the 2016 Gartner Magic Quadrant, Mirum helps guide brands in business transformation, experience design, and commerce activation. The agency operates in 20 countries, with more than 46 offices and 2,200 professionals. Mirum is part of the J. Walter Thompson Company and WPP Network. For more information, visit mirumagency.com.
###