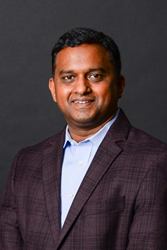 We are excited to Partner with Maxeda, as we enable them to manage their Product Information and Digital Assets in the Cloud.
Houston, TX (PRWEB) February 28, 2017
Maxeda DIY Group, the leading do-it-yourself retailer in Benelux, has selected Riversand's Product Information Management (PIM) and Media Asset Management (MAM) solution to efficiently onboard new products, manage product information and media assets in Cloud as part of their strategy to become a go-to retailer across their value chain needs.
Maxeda DIY Group is the largest do-it-yourself retailer in Benelux. The company operates 387 stores and receives over 1 million customers weekly. They employ about 7,000 people in 4 large DIY stores: Praxis and Formido in Netherlands, Brico in Belgium and Luxemburg, and Brico Plan-it in Belgium. They stock leading home improvement goods as well as their own store product line with 11 exclusive brands including paints, hand tools and power tools, sanitary and decorative products.
Maxeda is partnering with Riversand Technologies to replace their existing product data management solution with a new, flexible data management platform that is easily scalable and will strategically support their future investment plans both in brick-and-mortar stores and e-commerce. The business aims to create a deeper customer engagement through enriched and consistent product information across its in-store and e-commerce channels. Maxeda has plans to add new products to their catalog and further develop the group's brand lines.
Riversand's PIM and MAM solution will enable Maxeda to onboard product data and media assets efficiently, enrich the data consistently and publish it seamlessly while leveraging benefits of automation, business reporting, analytics and insights.
"Maxeda will have the unique ability to improve product content by adding data, images and videos, exchange this information with their business partners and suppliers and update it as needed, with minimum costs. We will be able to create personalized catalogs to offer the right price and delight their customers with the best offers. By implementing Riversand's PIM, in the Cloud, we will create a central data pool from which product content can be quickly uploaded, managed and published during a product's lifecycle," said Erik Cuypers, Maxeda DIY's Group CIO.
"Riversand will outline a strategy for managing product information in the Cloud and will integrate our PIM solution within their ecosystem. Riversand's PIM will enable Maxeda to get the most out of their investment and improve the company's product representation in the market. Undoubtedly, Maxeda will have the capacity to stock and market effortlessly a vast array of brands for major home improvement projects and improve their customer experience," said Upen Varanasi, CEO of Riversand Technologies.
About Riversand
Riversand is an innovative leader in master data management. It provides a single, integrated, scalable, and robust multi-domain MDM platform that caters to a variety of use cases across multiple verticals. In addition, Riversand offers specific solutions, such as Vendor Portal, Spare Parts Management, Material Master, Media Asset Management, Print Publishing, and more. Riversand provides accelerated time-to-market, increased sales, improved order accuracy, reduced costs, and enhanced customer service. Visit Riversand.com for more information, and follow us @RiversandMDM on Twitter.