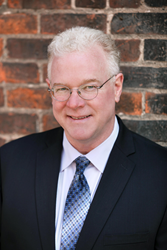 'The road to failure is paved with good intentions,' comes to mind when looking at the most far-reaching consolidation models.
Marine on St. Croix (PRWEB) February 28, 2017
Jon Henschen's most recent article, featured February 22, 2017 on ThinkAdvisor, "BD Back-Office Consolidation: Profit Bonanza or Service Boondoggle?" addresses the current trend of broker dealers making business changes to address lower revenues combined with higher expenses -- even before the Labor Dept. fiduciary rule is implemented.
Henschen opens the discussion by citing several examples of recent broker-dealer movements: one broker-dealer recently laid off employees due to a major slowdown in variable annuity revenue while another BD with a strong focus on alternative investments and REITs announced that 2017 would be break-even after years of consistent profitability. These and other broker dealer activities illustrate the trend of raising costs or adding profit centers to help fill the void.
According to Henschen, consolidation projects appear to be hitting fever pitch, particularly among multiple broker-dealers operating under a single owner. He examines three distinct consolidation models, which vary greatly in terms of the effect they have on the quality of service advisors receive, as well as their impact on overall broker dealer culture.
The minimal model is characterized by consolidation between broker-dealer departments such as accounting, legal and IT. These are the areas advisors typically have little to no direct contact with, so the centralization goes largely unnoticed. This minimal approach is by far the most service-friendly, as advisor touch points stay within their own broker-dealer and culture remains intact. In this minimal model, rep-to-staff ratios are generally very healthy, keeping under 10:1, and for some broker-dealers, an advisor-pleasing 4:1 ratio. While the minimal model may offer the least cost savings, if broker-dealers want to maintain service quality, culture and advisor loyalty, this model comes out on top.
By contrast, the maximum consolidation model centralizes nearly all departments. Advisor touch points (new accounts, ACATs, brokerage, supervision, compliance, commissions, trading, advance sales desk) are each serviced out of a single location. Henschen observes that this extensive consolidation strips away any individual broker-dealer culture and advisors become part of a less distinguishable culture among the universe of broker-dealers. This centralized staffing leads to loss of relationships. It also makes gathering statistics such as advisor-to-staff ratios near impossible. Henschen continues that, "In fact, we often don't hear these statistics released, because in addition to being more difficult to gather, these broker-dealers know that their back-office consolidation efforts result in unusually high advisor-to-staff ratios that are well above 10:1, making them stand out like a sore thumb in the industry."
While operating within a heavily consolidated back office environment can bring substantial frustration to advisors, some have learned to adapt by becoming self reliant in terms of technology and reporting needs. Or they may custody their advisory assets away from the broker-dealer at TD Ameritrade, Fidelity or Schwab or with third-party money managers directly.
It is also common for large producer groups within these broker-dealers to have their own back-office administration so their advisors don't have to call the broker-dealer back office, thus avoiding inevitable poor service issues.
Team consolidation is the third and newer model that Henschen identifies. It aims to deliver the best of all worlds: cost savings, relationship and culture. In this model, teams composed of six staff members are split into service, supervision and relationship management (growth), with approximately 125 advisors assigned to a team. The goal with the multi-function team is to drive first-call resolution. However, if an advisor has to reach out to a subject matter expert, the individual on the team "holds" the issue and runs with it to ensure they own it through the entire process and manage the interaction of the subject matter expert with the advisor (to help with messaging, context, etc.). This model is structured specifically to maintain relationships and culture, which full consolidation between broker-dealers fail to achieve.
Henschen closes his article with a quick look at technology's role in consolidation, noting that it has delivered substantial cost savings to broker-dealers, allowing them to cut back on staffing needs and run, as they put it, "lean and mean." However, when broker-dealers steer advisors to use various technologies as a substitute for personal service, it can be problematic, as advisors want to be able to call competent staff members and have a conversation when the need arises.
A broker-dealer's zeal to cut costs can end up undermining the very thing that made the BD successful—quality service, relationships and culture. Henschen closes by noting, "We have yet to hear an advisor tout an improvement in their broker dealer experience through extensive back office consolidation. The savings broker-dealers seek via consolation often end up costing them dearly."
Read the full article at: http://henschenassoc.com/bd-back-office-consolidation-profit-bonanza-or-service-boondoggle/
Jon Henschen is President of Henschen & Associates, an independent broker-dealer recruiting firm located in Marine on St. Croix, Minnesota. With more than 20 years of industry experience, Jon is a staunch advocate for independent financial advisors, and is widely sought after by both reps and broker dealers for his expertise and advice on independent broker dealer topics. He is frequently published and quoted in a variety of industry publications, including ThinkAdvisor, Investment Advisor Magazine, Wealth Management Magazine, Financial Advisor IQ, Financial Advisor Magazine, Investment News and others.