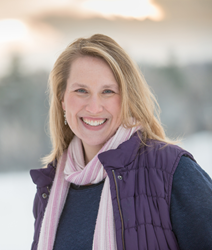 Denver, Colorado (PRWEB) March 01, 2017
Eating Recovery Center (ERC), a trusted provider of comprehensive treatment for eating disorders, announced the addition of Kara Richardson Whitely as a National Binge Eating Recovery Advocate. An inspiring author and motivational speaker, she will join ERC's Outreach Team which includes a highly skilled group of experts in their fields who speak at and attend various conferences and events throughout the year.
As opposed to anorexia and bulimia, binge eating disorder (BED) is not commonly thought of as an eating disorder. However, BED is now the most common eating disorder in the U.S., according to the National Institute of Mental Health, with 2.8 percent of the U.S. population experiencing a lifetime prevalence of the disorder. Binge eating can cause serious health issues if undertreated for a long period of time, but only 38% of BED patients seek ED treatment.
Based on her experience delivering brave, honest, empowering, and compelling talks and workshops to help audiences delve into issues including body acceptance, fitness, and achievement, Richardson Whitely will be a leading figure in ERC's new programming around binge eating disorder. She will serve as a crucial source of support and knowledge to alumni, families and professionals on behalf of Eating Recovery Center.
Richardson Whitely is the author of Fat Woman on the Mountain and Gorge: My 300-Pound Journey Up Kilimanjaro, an honest and unforgettable, journey of intense passion, endurance, and self-acceptance that readers can learn from without having to trek up Africa's highest peak. A detailed account of Richardson Whitely's struggle, Gorge also gives confidence not only to hesitant would-be mountaineers but to those, like her, whose biggest hurdle is to learn to be comfortable and secure with oneself. Her next book, Weight of Being, is due out in spring 2018.
Kara has written for Self, Everyday with Rachael Ray, and Runner's World magazines. She was recently featured on Oprah's Lifeclass, Good Morning America, was an Outside magazine 127 Defining Moments finalist and has been written about in Redbook, Weight Watchers, Backpacker and American Hiker magazines as well as dozens of other publications.
"As we continue to grow and expand, we are honored to welcome Kara to our team at ERC, as we want to ensure all areas of the eating disorder community are represented," says Ken Weiner, Eating Recovery Center Founding Partner and Chief Executive Officer. "We know that Kara will connect and be a great asset for our patients and their families and supports, as they can relate and learn from her, based on how candid she is about her own personal experience."
Richardson Whitely joins ERC's other National Advocates, which include Jenni Schaefer, bestselling author and National Recovery Advocate, ERC Family Institute and Robyn Cruze, author and National Recovery Advocate, and Casey Tallent, National Collegiate Advocate.
For additional information about ERC, call (877) 789-5758, email info(at)eatingrecoverycenter(dot)com, or visit http://www.eatingrecoverycenter.com to speak with a Masters-level clinician.
About Eating Recovery Center
Eating Recovery Center (ERC) is the only national, vertically integrated, health care system dedicated to the treatment of serious eating and related disorders at any stage of the illness. ERC offers best-in-class treatment programs for all patients, no matter their age or gender, struggling from: anorexia, bulimia, binge eating disorder, eating and weight disorder, unspecified eating disorders, as well as comorbid, co-occurring and dual diagnoses. Led by the world's leading experts in eating disorder treatment, ERC provides a full spectrum of eating disorder recovery services through an unmatched network of multiple locations across seven states.