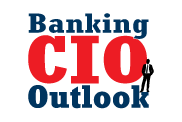 Jersey City, NJ (PRWEB) March 01, 2017
ROKITT Inc has been recognized as Banking CIO Outlook's "Top 10 Banking Analytics Solution Providers 2017."
"We are proud to feature ROKITT Inc in our magazine as one of the Top 10 Banking Analytics Solution Providers 2017," said James Robertson, Managing Editor of Banking CIO Outlook.
ROKITT ASTRA is a data discovery software tool that enables companies to discover information about its data and data relationships through unique Machine Learning algorithms. With this product, companies will get a deeper and smarter understanding of their data and how it grows, changes, and moves through the enterprise. It is also recognized as a smart data discovery and modern information stewardship solution.
About ROKITT Inc
ROKITT is a technology company focused on solving the challenges of 'DATA' with the product ROKITT ASTRA—automatically discovers & self-learns data relationships up to 90%+ accuracy through complex algorithms developed and embedded in it. ROKITT is certified as a women's business enterprise by the Women's Business Enterprise National Council (WBENC), the nation's largest third-party certifier of the businesses owned and operated by women in the U.S. For more info, visit: http://www.rokittastra.com
About Banking CIO Outlook
Published from Fremont, California, Banking CIO Outlook is a print magazine that features CIOs, ITVPs, CTOs and other decision makers' opinions and suggestions that helps clients to address the issues in the banking industry. A panel of experts, and professionals including board members of Banking CIO Outlook magazine finalized the list of "Top 10 Banking Analytics Solution Providers 2017" and short listed the best consultants and vendors. For more info, visit: http://www.bankingciooutlook.com
All media inquiries should be directed to Oksana Sokolovsky at 551-225-3800 or oksana(at)rokittech(dot)com.