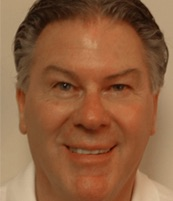 Finding supportive long-term programs for at-risk adults or adults re-entering society from incarceration is very difficult… Peoria Deputy Police Chief Benny Pina
Phoenix, Arizona (PRWEB) March 01, 2017
Greg Balluzzo has been in and out of prisons all across the country for decades. Before you judge him, you should know that his reason for being in the prisons is to make a difference in the lives of those on the inside and help them transition back into society. Balluzzo is the Founder and President of Life Skills Institute (LSI), a Phoenix based non-profit organization dedicated to provide life skills to the at-risk and post-incarcerated community. Balluzzo is excited to announce his non-profit's first community reception to share the impact his organization is having in the community.
Balluzzo has a passion to see people restored. In his words, "people come to us broken in many ways, and our mission is to put them back together". Balluzzo has pioneered a life skills training program call "Journey of Life", which is a 12-week program covering a multitude of practical skills for adults, including helping them find their identity and purpose, preparing them for the workforce, communication skills, money management, and giving back to the community.
Peoria Deputy Police Chief Benny Pina will be a guest speaker and will share on the impact the work of Life Skills Institute is having on the community. With regard to the work that LSI is committed to, Pina stated, "finding supportive long-term programs for at-risk adults or adults re-entering society from incarceration is very difficult… I am encouraged by the efforts of Life Skills Institute as we need more of this type of support on our communities." This is in reference to LSI's long-term vision for building a "Campus of Hope" to provide interim housing and more resources to the community they serve.
Here are the details for the event:
Location: Peoria Community Center
8335 W Jefferson St, Peoria, AZ 85345
Date / Time: Saturday, March 4, 2017 at 6PM
The event is free and dessert will be served, however seating is limited.
Please RSVP at http://lifeskillsnow.org/first-reception/ or by calling Kellie at 602-672-4120.
About Life Skills Institute: Life Skills Institute Inc. (LSI) is a registered 501(c)(3) organization providing hope and healing through life skills education, behavioral coaching, mentoring, and social assistance to broken men & women, many who are transitioning from incarceration. LSI saves taxpayer dollars by reducing recidivism and reducing the financial burden of adult education on the community and local government. The mission of LSI is to assist those who have experienced significant challenges in their lives in becoming productive citizens by encouraging and supporting a complete transformation of behavior. You can learn more about Life Skills Institute at http://www.lifeskillsnow.org.
###