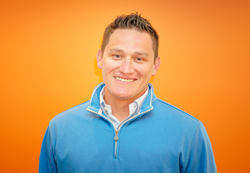 I was attracted to SignUpGenius because of its dominant presence in the online sign up space and the tremendous opportunities to empower more people with its organizing tools. — Chris Lucas
Charlotte, North Carolina (PRWEB) March 02, 2017
SignUpGenius, the leading online sign up service for event and volunteer management, is growing its leadership team with the addition of Chris Lucas as Chief Business Development Officer.
Lucas will oversee strategies to increase advertising and recurring revenue and form new partnerships. He brings more than ten years of experience growing SaaS businesses, most recently at an online form building company where he served as Vice President of Business Development.
"I was attracted to SignUpGenius because of its dominant presence in the online sign up space and the tremendous opportunities to empower more people with its organizing tools," Lucas said. "I am excited to join the team during this time of rapid growth."
SignUpGenius also welcomed testing analyst Anju Khatri to the team this month, and recently launched a search for a Chief Financial Officer. The CFO will be responsible for developing, tracking and advising the company's overall financial strategy to propel growth.
The Charlotte Business Journal ranked SignUpGenius ninth on its 2016 Best Places to Work list among midsized companies in the Charlotte area. The company has doubled its staff since moving to a larger office in Ballantyne Corporate Park in June 2015, and continues to hire in areas that help provide more solutions to its 8 million to 12 million monthly users.
About SignUpGenius
SignUpGenius simplifies the process of coordinating events and people by providing online sign ups for nonprofits, schools, sports, churches, families, colleges, businesses and organizations. By enabling up to 12 million unique visitors per month to sign up for tasks online, SignUpGenius has done away with the need for paper sign ups, "reply-all" emails and phone trees.
SignUpGenius on Facebook: http://www.facebook.com/SignUpGenius
SignUpGenius on Twitter: http://www.twitter.com/SignUpGenius
Contact SignUpGenius: press(at)signupgenius(dot)com