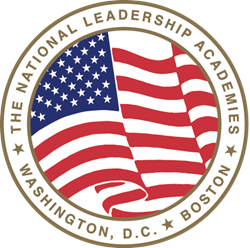 Boston, MA (PRWEB) February 28, 2017
Applications are now being accepted for the Ultimate Med Internship 2017 in India, hosted by the National Leadership Academies, which made this announcement today.
The Ultimate Med Internship 2017 accepts high school students who are passionate about medicine and are considering a future as a physician. The internship program takes students to countries such as India and the Philippines to give them a truly hands-on experience participating in initiatives designed to help them understand what it truly means to be a doctor.
Two sessions of the 17-day Ultimate Med Internship will be held June 8-June 25 and June 29-July 16 in Ahmedabad, Gujarat, India. Students have the opportunity to spend time in the gross anatomy lab working on full human cadavers; be in the operating room or on the observation deck viewing surgeries and talking to physicians; and shadow physicians who are treating patients in emergency rooms, clinics and their medical offices. Students can even spend time in the morgue with pathologists and doctors who are performing autopsies.
"This is a chance for high school students to take an intensive, deep dive into medicine where they are honored as pre-professionals," said Richard Rossi, founder and executive director of the National Leadership Academies. "UMI is a great way for high school students to test their commitment to medicine and to focus on what part of medicine they will choose."
After students have completed their time with doctors and patients, they come home and continue to prepare for their future in medicine. "For me, medicine is more than just a job or passion; it's a way of life. The Ultimate Med Internship allowed me to help a surgeon during a gallbladder removal surgery. I got to hand the surgeon tools and learn from her while she was performing the surgery," shared Alexis Ajello of Wappingers Falls, New York, who attended UMI 2016 in India.
The National Leadership Academies supports America's high-achieving high school students through career and focus-area programs and services. By creating the National Academy of Future Physicians and Medical Scientists and the National Academy of Future Scientists and Technologists, the National Leadership Academies is positioned to support students with skills, motivation, education, mentorship, and unique experiences, so they stay on track to achieve their goals.
The National Leadership Academies was founded on the belief that a strong emotional intelligence is the cornerstone of student success and is committed to supporting students in its development. The National Leadership Academies also recognizes that we must identify prospective talent at the earliest possible age and help these students acquire the necessary experience and skills to take them to the doorstep of vital careers as leaders and in the fields of medicine and the sciences.
The National Leadership Academies pays taxes, accepts no taxpayer assistance or private subsidies, and is completely self-sustaining through tuition from academic seminars and conferences.
For more information about the Ultimate Med Internship 2017, visit http://www.UltimateMedInternship.com. To speak to an admissions counselor, call (888) 986-6563.