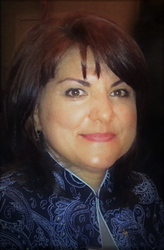 TCI graduates are part of the fuel that runs our economy, and the careers they pursue are their pathway to a better life. I'm looking forward to helping make many dreams come true for our students. - Elena Litescu, VP Admissions, TCI College of Technology
(PRWEB) February 28, 2017
TCI College of Technology, a diverse and unique urban college located in the heart of New York City, has appointed Elena Litescu as vice president of admissions, effective February 27, 2017. In that capacity, she will oversee the College admissions program, help drive enrollment and be an advocate for the success of TCI students and alumni. Mrs. Litescu joins TCI after a 14-year career at DeVry University, where she served as associate director of admissions and university center dean. She holds a Master of Business Administration (MBA) from the Keller Graduate School of Management of DeVry University. She is a doctoral candidate, expected to receive a Doctor of Education (EdD) in organizational leadership from Northeastern University, Boston, Mass.
"We're excited to have someone with Elena's depth of experience and academic knowledge on the TCI team," said Dr. George Santiago, president of TCI College of Technology. "Our students come from diverse and underserved backgrounds, and it takes a special appreciation for their dreams and abilities to present them with opportunities that will turn into practical careers. I look forward to working with Elena to help drive their success."
"I am elated to have the opportunity to help the young people and nontraditional students seeking career advancement at TCI," said Mrs. Litescu. "TCI graduates are part of the fuel that runs our economy, and the careers they pursue are their pathway to a better life. I'm looking forward to helping make many dreams come true for our students."
In addition to her academic and professional credentials, Mrs. Litescu has a long track record on being the students' advocate, and driving enrollment for both domestic and international students.
Mrs. Litescu has received several honors including a 2013 Queens Top Women in Business award; a 2013 Citation of Honor from the Queens borough president; a 2013 City Council Citation presented by the New York City Council; and a 2011 DeVry University TEACH award.
A photo of Ms. Litescu is here.
About the College of Technology
TCI offers 13 associate degree and certificate programs that blend theoretical knowledge with hands-on learning. With students from more than 80 countries, TCI is accredited by the New York State Board of Regents and the Middle States Commission on Higher Education. TCI has been committed to providing career-focused, quality education since its founding in1909 by Nobel Prize winner Guglielmo Marconi. The benefits of a TCI education include accelerated programs and flexible schedules to allow students to earn a degree on a schedule that fits in with the obligations of everyday life; hands-on learning in classrooms that include state-of-the-art equipment that is used in the real world; financial aid and scholarship opportunities; and lifetime career advisement and job placement assistance.