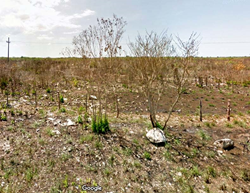 Changing Agriculture in the Yucatan of Mexico and Creating over 600 Jobs.
Houston, Texas (PRWEB) February 28, 2017
The world population continues to grow, and it will pass 9 billion in 2050; however farm land is diminishing.
Turf Feeding Systems is about to launch a mega project in Mexico to restore 33,000 hectares of degraded abandoned land and create a new high yield sustainable agriculture and create over 600 jobs in rural Yucatan Mexico.
This project will be focused on soil and plant health working together to restore degraded abandoned farmland for the first time on a mega scale of 330 square kilometers – 127 square miles of cultivation. It will follow new technologies as well a proven methods to start the soil engine.
Michael Chaplinsky, the president of Turf Feeding Systems and the team leader for the Monarca Project states, "We are changing agriculture from the soil up to the plant. Most farmers in the world think soil just holds up the plant and holds the fertilizer and chemicals; however the soil food web lives in partnership with the plant and they feed each other every day. We are putting soil biology at the top of our agriculture. Happy rich soil will create happy healthy productive plants that need less water, fertilizer and few chemicals."
Chaplinsky continues, "We are implementing the high efficiencies of hydroponics into the 33,000 hectares of cultivation with the most automated irrigation/fertigation system. The irrigation and fertigation will be integrated with daily satellite crop imaging and evaluation down to 3 meters of resolution. All the data will be collected and managed by a cloud based data base accessed anywhere by our team in real time. Tissue samples can be taken from stressed plants and tested in our site lab within an hour then the data is sent for evaluation and recommendations.
This will enable us to promote growth, flowering and fruit production well past the normal hybrid Jatropha production by 100%. This will increase seed oil production, while reducing costs starting with poor abandoned farmland."
Chaplinsky concludes, "This sounds very ambitious, but our team has done this many times on smaller scale. The Yucatan offers us the greatest opportunity for change starting with poor soil and abandoned land. It gives us great sunlight and a long growing season, water, great labor and the vision and passion of Zphere Works the Mexican partners managing the Monarca Project."
Bio:
Michael Chaplinsky is the President of Turf Feeding Systems, a world leading company in fertigation, headquartered in Houston, Texas. Mr. Chaplinsky has developed new technologies integrating fertigation, new irrigation technologies and special soil treatments to reduce irrigation water up to 50%, reduce fertilizer and chemicals 60% while increasing crop production as much as 50%. Mr. Chaplinsky works and speaks at many agriculture conferences worldwide. He is a world expert in Soil Restoration, Water Efficiency and Sodium Issues in water and soil. He developed a new sustainable agriculture program that restores poor soil and produces higher crop production, while reducing water, fertilizer and chemicals. He states, "The world population has passed 7 billion and will pass 9 billion by 2050; however tillable productive farmland in the world is diminishing. My mission is to restore damaged farmland not bulldoze native forests to increase farmland.