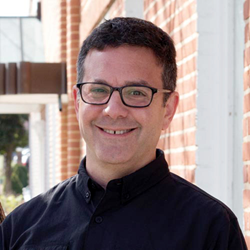 New York, N.Y. (PRWEB) February 27, 2017
Pace, the largest independently owned content agency in the United States, is pleased to announce the addition of Jeffrey L. Cohen as director of strategy. Cohen brings his extensive B2B, social, content and digital marketing strategy expertise to the Pace strategy team. He will lead the development and execution of enterprise marketing strategies for several national brand clients.
Cohen has more than 25 years of B2B marketing experience and is an award-winning marketer, strategist, author, speaker, blogger and podcaster. Prior to joining Pace, Cohen led the award-winning content marketing team for Oracle Marketing Cloud as the company's director of content strategy. He directed content and strategy teams at Radian6 and salesforce.com, where he developed, implemented and advised on innovative content marketing and social strategies. An accomplished professional speaker, Cohen co-authored The B2B Social Media Book, which has been translated into Italian, Korean and Vietnamese.
Cohen has held a variety of positions that make him ideally suited to his new role at Pace, including social media strategist, social media marketing manager, agency account executive, director of marketing and copywriter. During his career, he has provided strategic counsel to both B2B and B2C companies in the technology, manufacturing and industrial equipment, alternative energy, retail and financial service industries.
"Jeff is a rare talent, someone who has spent years solving complex marketing challenges for some of the most innovative tech companies in the world," said Kevin Briody, senior vice president and chief strategy officer at Pace. "His mix of agency and brand-side expertise will instantly elevate Pace's strategy services across our growing B2B brand portfolio."
Pace
Pace is a content marketing leader that produces multichannel content that delivers results for a diverse client base. Its staff of more than 270 professionals consistently produces award-winning work in a variety of channels and platforms, including digital, mobile, video, social media and print. Pace was founded and is owned by Bonnie McElveen-Hunter, the current chair of the American Red Cross. It has offices in Dallas and San Antonio, Texas; Greensboro, North Carolina; New York City; and Bentonville, Arkansas. For more information, please visit paceco.com, twitter.com/pacecomm or linkedin.com/company/pace-communications.