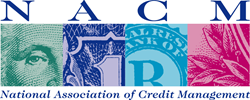 There is most definitely growth, but there is also a drag on that growth from the damage that was done years ago.
Columbia, MD (PRWEB) February 28, 2017
The combined CMI score hit 55.4, up from 54 last month, boasting a level not been seen since before the 2008 recession, says the February report of the Credit Managers' Index (CMI) from the National Association of Credit Management (NACM). This score reflects the good stream of economic news that started the year, with trends from 2016 carrying over into 2017. Favorable factors enjoyed their biggest leap, cresting at 63.6. The index of unfavorable factors also improved, although not as impressively, to an even 50.
"There is most definitely growth, but there is also a drag on that growth from the damage that was done years ago," said NACM Economist Chris Kuehl, Ph.D. "The favorable factors are booming, but the unfavorable are not, although they are looking better than has been the case in the past." The overall trend is positive even though many sectors in the overall economy are still struggling and many businesses have been unable to dig out of the downturn.
The scores for sales and new credit applications hit new highs in February. The dollar collections score leaped into the 60s and the category of amount of credit extended showed a robust improvement, increasing more than two points. "One would have to go back to 2007 to see a period when all four of these subcategories were all above 60," Kuehl said.
Good manufacturing news entered its third month in a row, with a big gain in the score for dollar collections. "When manufacturers begin to get their accounts caught up, it's a good signal that they are planning to start asking for more credit in the near future," Kuehl said.
The service side of the economy is leading the way in several categories, due to a consumer spending resurgence. New credit applications jumped to a level not seen since last March, while the sales category surged to its highest reading in over three years. "Retail has been having a surprisingly good quarter and construction has been up along with the medical economy," Kuehl said.
For a complete breakdown of the manufacturing and service sector data and graphics, view the February 2017 report at http://web.nacm.org/CMI/PDF/CMIcurrent.pdf. CMI archives may also be viewed on NACM's website at http://www.nacm.org/cmi/cmi-archive.html.
ABOUT THE NATIONAL ASSOCIATION OF CREDIT MANAGEMENT
NACM, headquartered in Columbia, MD, supports more than 14,000 business credit and financial professionals worldwide with premier industry services, tools and information. NACM and its network of affiliated associations are the leading resource for credit and financial management information, education, products and services designed to improve the management of business credit and accounts receivable. NACM's collective voice has influenced federal legislative policy results concerning commercial business and trade credit to our nation's policy makers for more than 100 years, and continues to play an active part in legislative issues pertaining to business credit and corporate bankruptcy. NACM's annual Credit Congress & Exposition conference is the largest gathering of credit professionals in the world.