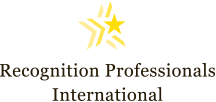 Our member organizations look at Employee Appreciation Day as a chance to be creative and spotlight the many efforts to recognize good work.
St. Paul, Minn. (PRWEB) February 27, 2017
With unemployment low and talented, dedicated workers more valuable than ever, companies large and small are focusing more time and resources toward employee recognition. Those efforts to ensure that staffers feel valued will be celebrated by successful employers world-wide on Friday, March 3, with the annual Employee Appreciation Day.
"Commonly known as 'Recognition Day,' this annual event is not meant as a once-per-year celebration, but as a way to kick-start a year-round culture of appreciation within companies and organizations that makes every day an occasion to recognize good work and encourage employees," said Kathie Pugaczewski, executive director of Recognition Professionals International – a world-wide professional association at the forefront of workforce recognition. "Our member organizations look at Employee Appreciation Day as a chance to be creative and spotlight the many efforts to recognize good work."
Recognition efforts range in scope from simple events like a root beer float bar at work all the way to elaborate incentives like travel and fiscal rewards. Successful companies like Disney, Southwest Airlines, the Cleveland Clinic and others routinely partake in these efforts, and the results are clear to see.
Ensuring employees feel valued has been shown to boost productivity and pay dividends for businesses and organizations. Detailed in a recent RPI webinar, among the many ideas that experts offer for employee recognition activities are:
Food – Everyone loves free food, be it a simple snack, a sweet treat, or a full meal, and there's something special about an employee being served a meal by their supervisor that reinforces the notion of value and recognition. Everything from food truck appearances to ice cream socials are encouraged as a way to recognize employees through food.
Team activities – Getting out of the office is imperative to the mental health of employees; even if it's just to the parking lot for a group stretch. Team activities can be a valuable way to recognize employees and foster a team spirit among members of your organization. Make the office feel different for a day. Some workplaces practice theme days, where workers dress in the colors of their favorite sports team, or emulate their favorite superhero. Games like Jenga contests or a video game setup can bring a spirit of friendly competition to the workplace as well.
Wellness – Some workplaces provide healthy snacks or energy-boosting foods to give employees a needed jumpstart, especially in the afternoons. A popular wellness activity is to bring in massage professionals to provide back and neck rubs.
Other ideas

Create a workplace cookbook, with each employee contributing their favorite recipe, and each of them getting a "book" featuring all of the foods.
Remember off-site and "virtual" employees and find ways to include them, so they feel as recognized and valued as on-site employees.
Whatever you do, start small and build gradually, with more activities and edibles as the employee recognition culture grows within your organization.
For other webinars and a wealth of information on Recognition Day, please visit the RPI website at http://www.recognition.org. For interviews with employee recognition experts, please contact Jess Myers, 651-290-7465, jessm(at)ewald.com.
# # #
About RPI
Founded in 1995, Recognition Professionals International (RPI) is the only professional association at the forefront of workforce recognition through its sole focus on recognition innovations and education as a systematic method for improvements in the workplace. RPI is endorsed by top authorities in the industry, has an impressive membership of Fortune 500 organizations and is the only association offering Certified Recognition Professional® (CRP) courses.