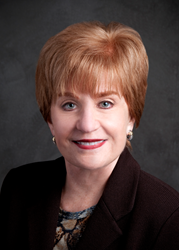 Joanne is a national leader in the ESOP community - Loren Rodgers, NCEO executive director
Atlanta, GA (PRWEB) March 02, 2017
Joanne Swerdlin, executive vice president of Swerdlin & Company, has been elected to the board of directors of the National Center for Employee Ownership (NCEO) and selected as a trustee for The ESOP Association's Employee Ownership Foundation (EOF).
"I am honored to be selected as a board member and trustee of these important organizations in the Employee Stock Ownership Plan (ESOP) industry," Swerdlin said. "Swerdlin & Company has served ESOP companies and their participants for more than 30 years and we continue to promote the benefits of employee ownership."
Loren Rodgers, NCEO executive director, said, "Joanne is a national leader in the ESOP community. Her depth and breadth of knowledge and her up-close experience with ESOP companies will directly improve many of the NCEO projects I'm most excited about."
The NCEO is a nonprofit organization, established in 1981, whose mission is to provide practical resources and objective, reliable information about employee ownership to businesses, employees and the public.
Michael Keeling, president of the Employee Ownership Foundation, added, "As a foundation dedicated to raising awareness of the benefits of employee ownership through ESOPs, we look forward to Joanne's help in advancing the benefits of employee ownership for American companies, employees, and communities. Her guidance and advice will be valued by the board of trustees."
The Employee Ownership Foundation's primary purpose is to support programs that increase awareness of employee ownership and the number of employees who have access to this benefit. The foundation's board of trustees develops the foundation's annual goals and projects, and takes a lead in fundraising activities.
About Swerdlin & Company
Swerdlin & Company, headquartered in Atlanta, is one of the nation's largest privately owned actuarial and third party administration firms (TPAs) that does not sell financial products or provide investment advice. Founded in 1980, the firm has more than 80 employees, representing more than 1,000 clients in 50 states, from large employers with thousands of employees to small, closely-held companies. Because of Swerdlin & Company's independence, advice given to clients is always objective. The firm has offices in Atlanta and Holliston, Mass. For more information, visit http://www.swerdlin.com.