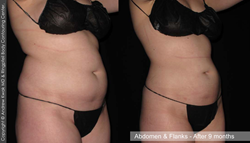 Dr. Kwak is a pioneer in the field of liposuction with hundreds of liposuction surgeries performed during his career
Philadelphia, PA (PRWEB) March 01, 2017
Operating as a state-of the art facility, the center hosts a large surgery suite as well as six treatment rooms and four separate offices for patient consultations.
Ringpfeil Body and Face Contouring Center services:
● Body contouring by way of:
○ Liposuction
○ SculpSure® /Coolsculpting®
● Face and neck contouring by way of:
○ Dermal Facial Fillers
○ Fat Transfer
○ Kybella®
○ Smartlipo/Precision Tx®
● Breast & Buttocks enhancement with fat transfer
Joining Dr. Ringpfeil at the new center is Dr. Andrew Kwak MD. Touted as the "best kept secret" in Philadelphia. Dr. Ringpfeil has revered Dr. Kwak's extensive knowledge of cosmetic techniques, stating: "Dr. Kwak is a pioneer in the field of liposuction with hundreds of liposuction and fat transfer surgeries performed during his career. As a front-line developer of laser techniques for cosmetic surgical applications, we have referred numerous patients to Dr. Kwak over the years. Seeing the great results he provided to our patients we can now together offer unique value to our customers."
What separates our body and face contouring center from other Philadelphia doctors is the experience of our providers and the wide range of cost-effective options and technologies we can offer to our patients. Power-Assisted Liposuction (PAL) is the focal point in regards to our liposuction procedures. Using a special vibrating cannula to dislodge fat cells, PAL allows the surgeon to gently break down the fat most efficiently and in greater quantities. SmartLipo laser and Vaser ultrasound liposuction are used in a later phase of the procedure to tighten the skin and to sculpt the final details needed for smooth natural looking results.
For customers seeking minor fat reduction, we offer SculpSure® and Coolsculpting® solutions. These are non-invasive procedure for removal of smaller body fat pockets within the abdomen, flanks, back, thighs, and arms.
We do not limit our concerns solely to fat removal, as our goal is to assist you in maintaining your shape after the procedure. Clients are encouraged to pursue nutrition and work out counseling in efforts to adapt to a healthier lifestyle, which is offered at our new center by a team of holistic dietitians and personal trainers.
We are excited to bring new solutions to the field of body and facial contouring. Clients can schedule their consultation by calling our office at (610) 525-5250.